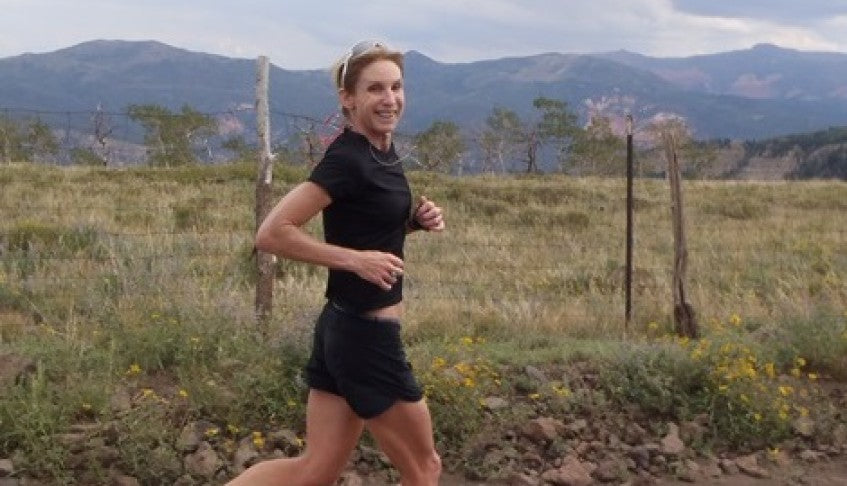 A chat with 8x Ironman World Champion, Paula Newby-Fraser
at the races
newton running athletes
7 October 2013
With the 35th Annual Ironman World Championship just weeks away, we reached out to former 8x Ironman World Champion, Paula Newby-Fraser, to find out how the world of triathlon has evolved and to get her advice and predictions for this year.
How has triathlon changed from when you competed?
I'm not sure the formula is different, but it looks a lot different from when I competed simply because there are more athletes competing in triathlon and a lot more opportunities to race. It was very easy to narrow down the competition when I competed because there were only a handful of us.
When there were only a handful of triathlons, you simply went and did the big races. Now, the challenge is to pick and choose a few and focus on just doing well at those. But because there are so many races, there's a lot more noise out there. I think it's harder to say this is what I'm going to do and ignore the noise.
Did you have a formula you followed each year?
Yes. I would say okay I will do this, this, and this race, the rest will be local, shorter events and then I will go to Kona. And then the next year I would hit repeat. I would do shorter races, probably 2-3 longer international races and then go back to Kona. You can do that now, but there are distractions and opportunities and more athletes bidding for the top positions. There is a lot more talent in the field than in the late 80s and early 90s.
Has the landscape changed for training?
The landscape has changed significantly in terms of training. There seems to be more of a trend to do more training. Now, there are these communities, teams and clubs that get together and go into training camp a lot and in Boulder there is this hardcore group that just trains and trains and trains indefinitely for months on end. There are a lot of athletes who spend a lot of time training and I think one thing that goes on with camps and coaching and social media, and the evolution of everything around triathlon, is it sucks a lot of athletes into higher, faster, stronger, more, more, more. And the exposure to one another through clubs or social media keeps everyone pushing the envelope a little bit more and a little bit more.
Certainly in the late 80s and early 90s it was very insular, you could pick your path and it was easy to avoid getting pulled out of it. It was more rumor and story if you heard someone doing something. You couldn't track someone on a training ride app where you can go and literally see what people are doing. Apps and social media can allow for a certain amount of overload and questioning. When you were insular, you decided what you were going to do and you got on and you did it. I didn't spend a lot of time second-guessing what I was doing.
Do you have any predictions for this year?
It was interesting watching the 70.3 championships. The field was so big, but when all was said and done, it was the same people at the top. I don't think you will see a significant change—history is always a good guide. Usually, there is one real breakthrough performance. Maybe there will be one or two new faces in the top 10, but the top contenders are consistent, and smart, and focused, that's why they are at the top. This is barring any significant events—there are always a few injuries or unforeseen circumstances.
What advice would you give these Ironman athletes?  
To me when people ask if I can give them my one piece of advice, I tell them it is all in how you handle the chaos of your mind. If you can direct that into the current moment of what you're doing, it can definitely calm a lot of the chaos that goes on around competing in triathlon. There is a lot of the meditative process in training, but when it comes to competing people's minds get a bit scrambled and chaotic. They forget that they have trained in the heat, or trained through good and bad situations. People get lost in races. So don't get lost in the race, know that you have the capabilities to handle challenges the same way you have in practice. Everything becomes so magnified in competing, when it doesn't need to be at all.
What's it like for you to be a spectator at Kona?
I love to go to Kona. I love to watch it now. There's a certain predictability, but always a certain excitement. It's always my favorite race to watch. There is so much anticipation and somehow there is always a little bit of drama where you see such an acute level of excitement. It reflects the fact of what the sport has to offer, you're watching the best athletes and physical talent and mental capacity. The women's race last year was epic. It wasn't a surprise to see the women fighting for it, they are the women who you expect to be up there, but the way it all unfolded was so interesting. It's always by far my favorite race to watch.
Do you ever wish you were still out there competing?
I stopped wishing quite a number of years ago. I know what it took to be out there, year in and year out. I am inspired when I see athletes, but I don't want to push myself that hard. I know how hard it is and I know how hard they're pushing.
I don't consider what I do training. I consider it more active lifestyle exercise. I work out every day, but there is nothing in particular that I do or that I'm training for. I always feel like I'm fit enough to jump into a half marathon or something like that. Being fit will always be a part of my life. But now, I'm just training for life.
When you look back, do you have a favorite race?
I don't know that there was one, I was very blessed at having a number of races that were as flawless as you can get when I went to Kona. I look back and I am proud of my career. There were a lot more positive than there were negative, that's a great batting average to have. And, I don't say it was a sacrifice—that means you gave something up. I was doing what I wanted to do, it was my career and I loved it.