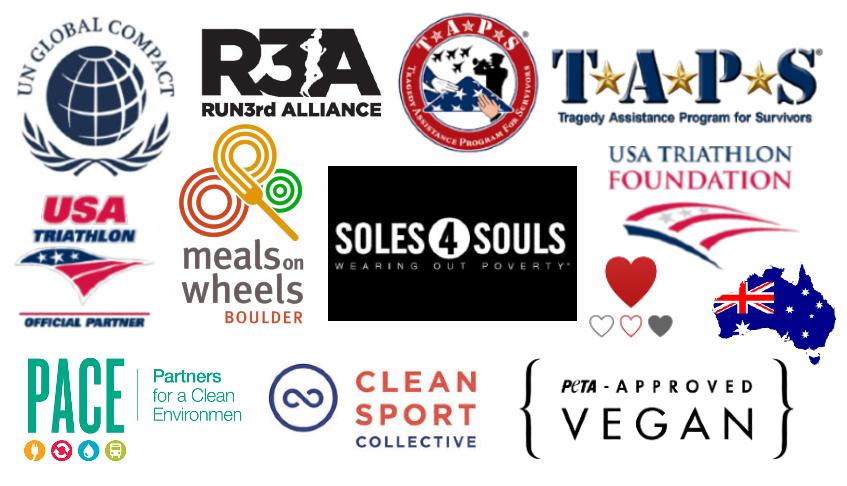 Company Highlights: 2020 Reflection
31 December 2020
Our Mission is to be the world's leader in natural running shoe technology and form, and to use our platform to advance social responsibility initiatives to help make the world a better place.
In 2020 there were no shortage of hurdles to overcome, but through it all -  the running community came together and so many positives took place. We are going to do some reflecting and take a look back at our highlights from the past year.
Thank you to all of our supporters - those who have been with us for one week, or one decade. We are so grateful to you for making all of this possible. 
Newton Running 2020
13 Highlights for 13 Incredible Years of Business
1. Newton Running joined the United Nation's Global Compact. 
"Our commitment to innovation in product and manufacturing that will lead to a sustainable future is a top priority for us. To partner with the United Nations Global Compact is an honor and a catalyst for going farther than previously seemed possible. The entire staff at Newton is excited to be on the road together with the Global Compact working towards a brighter future for the earth and its people." - CEO, Jerry Lee and Global Sustainability Director, Wendy Lee
2. Newton Running provided continued support to the Tragedy Assistance Program for Survivors.
TAPS is the national organization providing compassionate care for the families of America's fallen military heroes. Newton is proud and honored to support this patriotic cause, donating $50 to TAPS for every TAPS Limited Edition shoe sold.
3. When Covid hit the U.S. Newton Running, like many, jumped to action and donated hundreds of shoes to Frontline Healthcare Workers.
4. When horrific tornados hit Nashville, Tennessee - 1,000 Newton Running shoes were sent to victims.
5. Newton Running joined Partner for a Clean Environment (PACE) with a continued effort to be powered entirely by wind energy.
PACE businesses are eco-friendly businesses who have achieved a high level of environmental performance in the areas of energy, waste, water, and/or transportation.
6. Newton Running confirmed a new partnership in Australia/New Zealand for 2021 and beyond!
7. Newton Running renews as Certified Vegan.
Newton Running does not believe that animal byproducts belong in adhesives, so every Newton shoe is Certified Vegan and our packing is made of recycled materials.
8. Newton donated thousands of shoes to Soles for Souls, a continued proud partnership.
Soles 4 Souls is an amazing organization who helps provide relief, create jobs and empower people to break the cycle of poverty.
9. Newton Running outfitted the entire coaching staff of RUN3rd Alliance with new shoes!
RUN3rd Alliance strives to empower youth and to build healthy communities through after-school running programs - programs that champion students to discover their grit and to cultivate meaningful relationships!
10. Newton Running employees volunteered over 100 hours each to the local Meals On Wheels. As long as hunger and self-isolation exist, Newton Running will show up to fight it.
The mission of Meals on Wheels of Boulder is to provide nutritious meals and a daily well-being check to Boulder residents, regardless of age or income.
11. When events across the United States were canceled, Newton continued it's proud partnership with USA Triathlon. Providing blogs, information, education, and shoes to improve and advocate for run health and form.
12. Founder, Jerry Lee, spoke with Forbes!
13. Newton Running celebrated it's 13 Year Anniversary - of learning, growing, falling, standing back up and trying again!
We will see you on the roads, trails, and treadmills in 2021. Buckle up, the future is bright! Happy New Year from your Newton Running family!