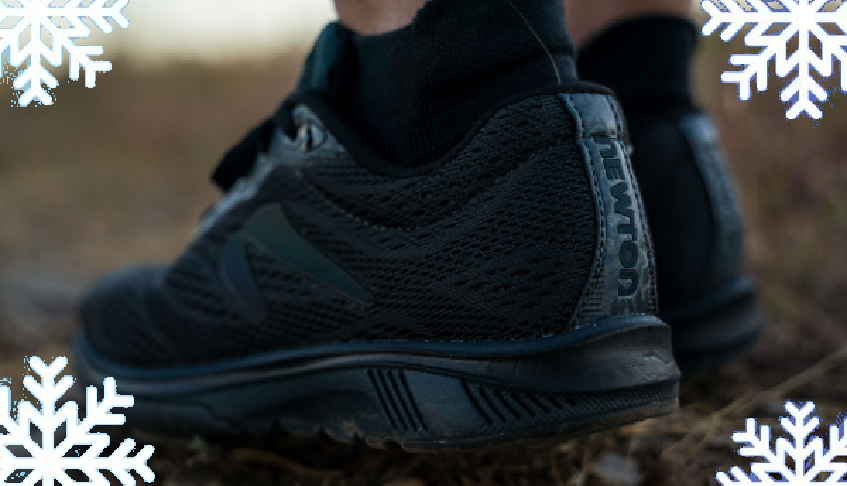 Holiday Gift Guide / 2021 Newton Running Edition
23 November 2021
New Shoes, New Gear, & Our Biggest Sale Of The Year! Available Now.
Great new gear, favorites on special discount, and limited edition styles. Shop for your loved ones, shop for yourself, shop our biggest sale of the year. Spend less time running errands and more time running your favorite routes this Holiday Season.
Meet Your Holiday Favorites
Cheerful Footwear - Check out these Limited Edition Styles.

2021 Gravity All-Weather

The w

eather might change, but you'll be ready for it. Breathable on the dry days, water-resistant in the rain and snow, the Gravity AW has you covered.

Warm, Cozy Hoodies

Made from cozy cotton and polyester, this will be the top option for your winter wardrobe. 

Run to the gym, finish some errands, or enjoy the outdoors in leisure.

20% Off Gravity, Motion, & Distance

Responsive, agile, and cushioned - the Gravity, Motion, and Distance 10 are the pinnacle of Newton technology and designed for those who expect nothing less than the ultimate running experience. Recycled, Biodegradable, Certified Vegan.

Shirts, Socks, Headwear - Oh my!This season deck your loved ones out in some extraordinary new pieces - perfect for stockings and showing your Newton spirit. Long Sleeve Tech Tops, Hats, Visors, Socks, and more.
Enjoy this season with ease - run, walk, skip with unprecedented style and unbelievable comfort. Special gifts for the special people in your life.