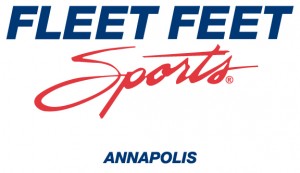 Newton Natural Running Symposium and Clinic in Annapolis Next Week
learn to run clinics
running form
13 October 2011
Newton experts and instructors will be on-hand at Fleet Feet Sports Annapolis on Tuesday, October 18 to show you how to run faster, stronger, more efficiently and with less injury!
Newton Natural Running™ Symposium: 6:00pm
– FREE gift for all attendees!
– Raffle for a FREE pair of Newton Shoes!
– Refreshments – including FREE food and drinks!
– Meet the experts from Newton Running
Topics will include:
Fundamentals of Biomechanics
The History of Footwear
Injury Prevention
Questions and Answers
Newton Natural Running™ Form Clinic: 6:30pm
An Expert Newton Educator will answer all of your questions about run form, and the biomechanics of "Newton Natural Running!" We'll also put the science to the test – and practice drills and proper running form. You can also take a pair of Newton Shoes out for a test run!
Topics will include:
Natural Running
Helpful Form Drills
Efficiency in Running
Practice!
Fleet Feet Sports Annapolis will also be hosting a Newton Natural Running™ Coach Certification on October 17 – October 18. To register for the certification, please visit this page: http://goo.gl/vMnpw
Questions about this event? Email noelle.tarr@fleetfeetannapolis.com.
See more here: http://youtu.be/1m3rBgo5QNI