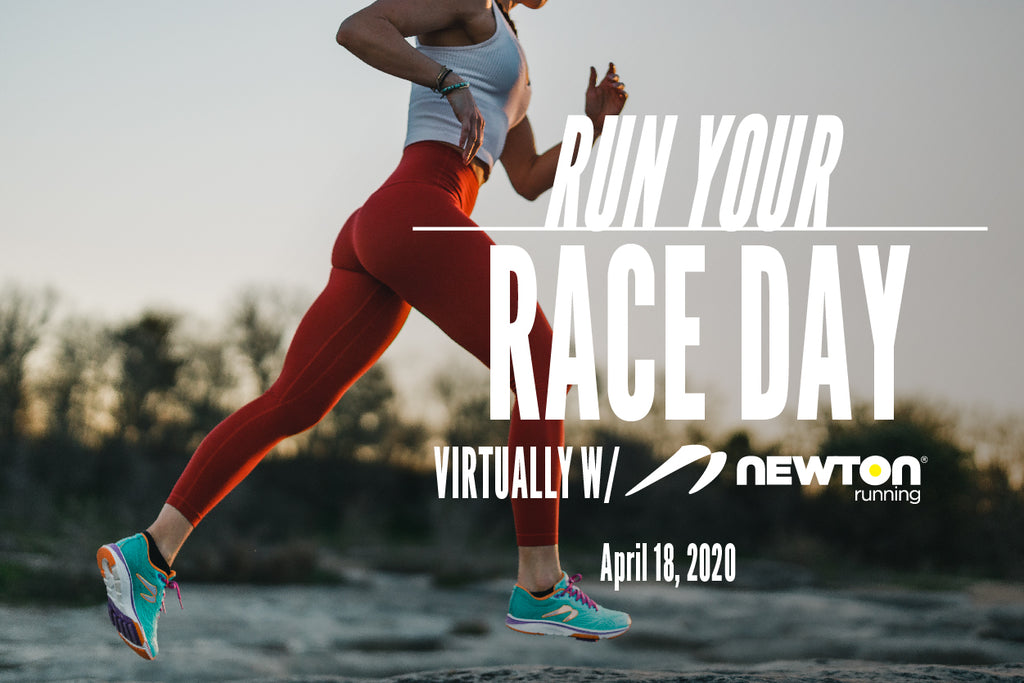 Join us for our virtual run for a chance to win prizes!
7 April 2020
Missed out on your race due to cancellations? You can still put your hard work to the test. On Saturday, April 18 complete your cancelled race distance as an individual effort and post your results to social media!
How to Participate:
Complete the distance of your cancelled or preferred race on Saturday, April 18 following CDC guidelines.
Take a screenshot of your run results *Garmin, Smartwatch, or Strava/Tracking Data*
Post your results to Social Media with  #RunYourRaceDay and tag @newtonrunning.
Contact us @newtonrunning via DMs on Instagram, or private message on Facebook if you run a PR!
Awards (USA only):
We will randomly select 15 competitors who tag us (@newtonrunning) with #RunYourRaceDay on social media to win a pair of Newton shoes.
A prize will also be awarded to all of those who run a proven Personal Best at standard distances-5k, 10k, Half Marathon, Full Marathon, Ultra Marathon. 
We will be running in honor of the Light in the Dark Glowlight 5k for the American Foundation for Suicide Prevention, originally scheduled for Saturday, April 18 in Austin, Texas.
We look forward to following along and re-sharing your stories to our Social Media platforms! We are all in this together!
Complete Your Race:
Saturday, April 18
Post Your Results to Social Media:
Saturday, April 18-Monday, April 20
Award Winners Selected
: Friday, April 24