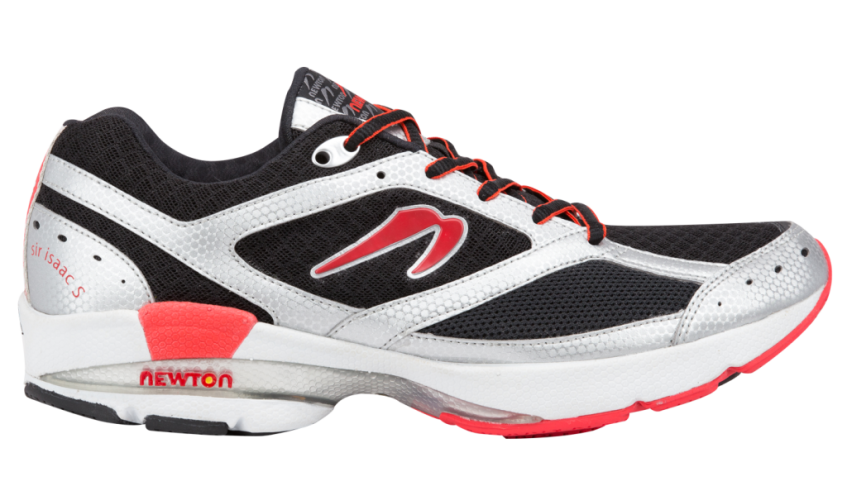 Sir and Lady Isaac Product Details
product news
retail news
shoe design
2 September 2009
We've had some recent requests to post information on the new Sir and Lady Isaac shoes that are now available on Newton Running.
The Sir and Lady Isaac's intelligent control is great for all foot types. The Isaac is a neutral guidance trainer designed for runners committed to improving their running form to the more efficient midfoot/forefoot running style.
UPPER
Highly breathable, fast-drying, closed mesh
Slip-proof laces with heel-securing double eyelets
Lightweight ergonomic support strapping
Metatarsal stretch panels
Reflective logo and heel tab
MIDSOLE
Single-density, high rebound EVA that stabilizes all foot types
Second generation Action/Reaction Technology™ forefoot and heel
Midfoot/rearfoot support chassis for added stability
Beveled heel and toe
Met-flex enhanced forefoot flexibility
Enhanced sock-liner that increases energy return and protection
Accommodates orthotics
OUTERSOLE
Second generation durable, high traction actuator lugs
Increased toe spring
Pronounced heel rocker
High-wear carbon rubber with traction tread
Get your Lady Isaac S or Sir Isaac S shoes today!