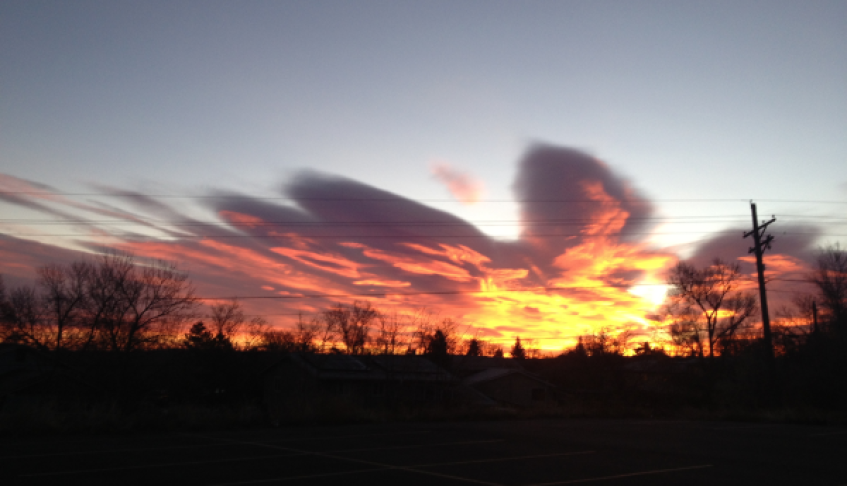 What are you thankful for?
uncategorized
16 November 2012
With Thanksgiving under a week away I decided to ask the Newton family what they were thankful for. Often times Thanksgiving can go by just being thought of as a couple days off of work or an excuse to eat a ton of great food. Before you do these well deserved things on your holiday next week, take a second to step back, look around this big beautiful world that we live in and take a look at what you're thankful for!
Jerry Lee: I'm thankful for family, friends and being able to work with all the great people here at Newton. Life is good.
Danny Abshire: I am fortunate to have a wonderful family , enjoy good health and to be able to help others with the enjoyment of running and the benefits of good posture and movement through Newton Running footwear and Natural Running form.
Kara Henry: I'm thankful for puppies in the office!
David Saucedo: I'm thankful for a healthy family that just happens to consist of my two really handsome boys and a hot wife.
David Dunn: I'm thankful to be able to work at a company that reflects my passion for life and running.
Molly Waterman: I'm thankful for healthy children, a loving family and the fact that I can survive a half marathon!
Claudia Peck-Kiousis: I'm thankful for my family and that we are all healthy.
Anne Klein: I'm thankful for my three godchildren; Laura, Johny and Maren.
Thom Ward: I'm thankful that I and the people I care about are running healthy and happy.
Rich Miyamoto: I'm thankful for getting to work with a great group of people.
Liz Martin: I'm thankful that despite losing my family home in the Colorado Springs fire this summer, my family is safe, happy, healthy and together!
Brandon Wood: I'm thankful for my beautiful family and the fact that I get to live in such an amazing place (with all due respect to my native Virginia!) and work with such amazing people!
Andrea Boysun: I am thankful for waking up to this! 
Don Reichelt: I'm thankful for my new position with Newton, working with like minded people and doing something that I love every single day.  Calling what I do 'work' doesn't do it justice. It's a passion and I get paid to do it. Thank you Newton 🙂 
Justin Dyszelski: I am thankful  for my knowledge and ability to change life's of runners who thought that there running career was over. 
Katie Schon: I'm thankful to work for such a great company that I ENJOY working for every day!
Christina Botero: I am blessed to be able to wake up to a new day to be surrounded by my family, the ones that give me the energy to help make a difference and bring smiles to the world.
Stephen Gartside: Thankful to be healthy and able to run everyday. Thankful for such a great family.
Ian Adamson: Our opportunity to help runners has far reaching consequences and gives a deeper meaning to what we do at Newton Running. They are healthier, fitter, happier and their live, their families lives and everyone around them benefit. If we can do this even once in a lifetime our job is done.
RD Goodright: I am thankful for the health of my family.
Jonathan Le Jeune: I am thankful for my wife, my son and my daughter.
Wendy Lee: I am thankful for: the love of family & friends,  good health, my freedom and those who defend it, the chance to be better every day and to be a member of this crazy Newton family!
Mark Rochon: I am thankful for my family, our health and making a living while having fun.
Tori Simons: I'm thankful that I can run so I can raise money for charity, stay healthy & achieve my goals. =)
Jennifer Abshire: I am thankful for laughter, color, sparkles, peace, my sweet family and friends, my awesome running shoes and my health and fitness to be able to get out and run and enjoy each day.  
Bob Taylor: Most thankful for the 3 ladies in my life (my 2 lovely daughters and my wife) and of course, thankful that the running world is starting to catch on to what we are all about!
Nick Clark: I am thankful for my amazing best friend whom happens to also be my wife.  I am also super thankful for my wonderful family and of course my kickass Newton Running family.
Laura Tingle: I'm thankful for the return of my missing penguin!
Kelly Steinmetz: I'm thankful for my beautiful niece Charlotte who was born earlier this year! (and thankful for Frontier now having direct flights from Denver to my hometown so I can see her more often!).
Erica Borenstein: Being able to run without pain. My family and friends who love and support me no matter what. Anything covered in dark chocolate. Spanx.
Lee Strawbridge: I am thankful that I work for a man whose focus is not on what can "we" do to make me money…but rather what can "we" do to create more charitable opportunities.