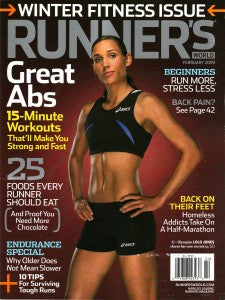 World vs. Times
media coverage
29 January 2009
Magazine shoe reviews can be mixed bag. The current issues of Runner's World and Running Times are a great example.
We've been working for almost two years to get Runner's World to review our shoes. The hold-up seemed to be that Newton didn't fit any of RW's standard shoe test categories. Finally, when New Balance introduced its own forefoot/midfoot shoe, the 800, Runner's World had a category and could publish a comparison of the shoes. Of course, the comparison is apples versus oranges. We have to agree with blogger Jim Gosse's critique of the review. Click the following link to read the article and form your own opinion. runnersworld_feb09_gravity
Interestingly, Runner's World UK has a similar, but much more positive review of the Newton shoe. Click the image below to read their review.
Meanwhile, the March issue of Running Times features a in-depth article on midfoot running by Brian Metzler. In the story, Metzler includes quotes from the major proponents of midfoot running advocates, including Danny Dreyer, Malcolm Balk, Nicholas Romanov. The article delves into the history of running technique and includes results from some interesting midfoot running studies. It's a much more detailed and in our opinion, more valuable story for readers than the very cursory midfoot shoe review in Runner's World.
At Newton Running, our first priority is helping runners to learn faster, more efficient running technique. Metzler's article in Running Times presents one of the more comprehensive and compelling arguments for runners to try midfoot running that we've seen to date.
Click the following link to read the Running Times story and you can be the judge. Running Times Mar09_Newton