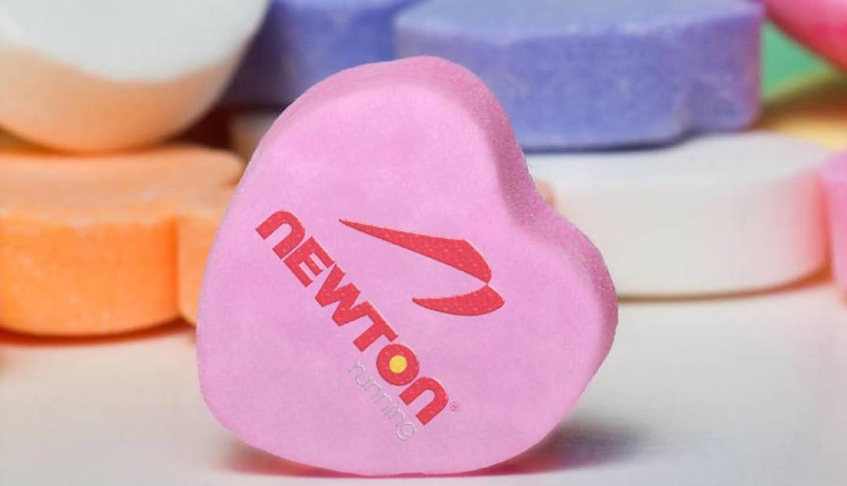 Valentine's Edition: A Run-Love Journey
14 February 2022
For Valentine's Day we have a heartwarming story about a couple finding their way into the running world and giving back along the way!
Kris and Mindy's initial entry into running and triathlon is a story not uncommon in the endurance sports world. In 2008 a friend wanted Mindy to run a half-marathon with her and Mindy agreed. One thing led to another, Mindy and Kris found themselves upping their training to run a marathon, then buying road bikes and eventually signing up for an Ironman! What had started for them as "Let's start running together to get in a little better shape" had grown into a full-time hobby and lifestyle change. Unknowingly however, their story was about to get interesting.
This year is now 2010 and the elementary school Mindy worked at was unfortunately starting to experience after-school programs cuts. She wanted to do something for the kids, so with the blessing of her principle, she began an afterschool run club. It was low cost for everyone involved and the program began to grow. Soon whole families were participating and other schools were adopting her curriculum. Already considered a huge success Kris and Mindy weren't done and next took advantage of being in the right place at the right time. 
At this point Mindy's after-school run club has been going strong for a few years. She and Kris are racing the Run Disney series and along the way they win a race sponsored twitter contest. At the meetup they end up connecting with actor and dedicated runner Sean Astin (Rudy, Lord of the Rings). Sean had recently launched his Run3rd Alliance and its message fit perfectly with Mindy's Run Club. "1st I run for me, 2nd I run for my family, 3rd I run for you." Mindy realized she had been teaching her students Step #1, Sean provided the next two steps.
Watch our interview with Kris and Mindy below for a heart-warming and inspiring story. Their journey to Newton, Run3RD and the running world is light-hearted and guaranteed to make you smile. RUN3rd Alliance strives to empower youth through after-school running programs that champion students to discover their grit, build meaningful relationships, and inspire healthy communities. Mindy now sits on the board as President and CEO of R3A. 
To learn more, visit https://www.run3rdalliance.com/ or @run3rdalliance on Facebook/Twitter/Instagram.