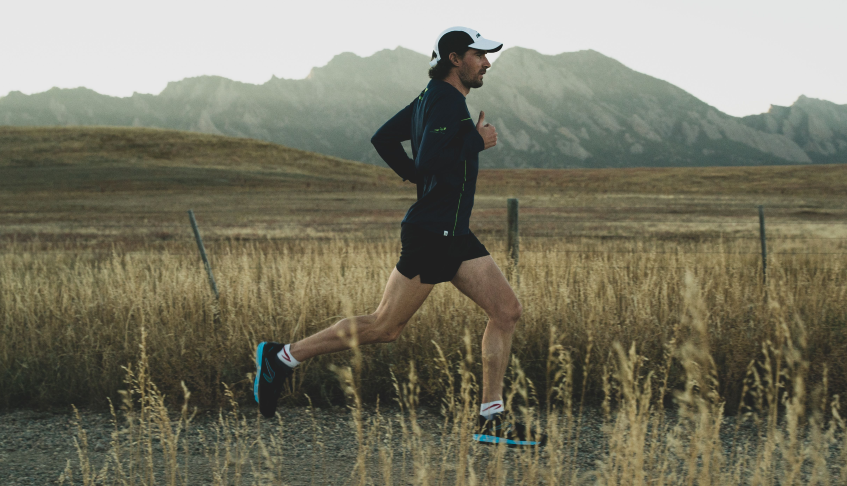 Intro to Trail Running
training tips
9 February 2022
Interview with Travis Lavin, Professional Trail Runner
Looking to explore new terrain, spice up your training, or join the trail running community? Learn from the best! Newton Ambassador, Travis Lavin, is an accomplished trail running athlete. He recently claimed a 6th place podium finish at the Xterra Trail Run World Championship! In addition, he holds an impressive roster of victories including the Ozark Foothills 50k (in a course record,) the Berryman 50 miler, the Berryman Trail Marathon, and the Pemberton Trail 50k. How can you yourself get started? Tune in below:
For a person who's looking to get into trail running, where is a good place to start?
"For informational resources, your local running store is going to be a pretty good source of knowledge. They're going to know the local trails and the type of shoes for the local terrain that you'll need."
To find runnable trails, what applications or mapping programs are you using?
"All Trails, Strava and Trail Run Project are all apps you can download to determine the different trails and terrain in your area. If you are interested in trail racing, the information found within these apps will be helpful for pacing. For both training and racing, knowing where and how long hills are can be incredibly important!"
If someone is new to trail running, and is looking on one of these apps, what should they keep an eye out for?
"When you're starting out, I would say definitely explore less technical terrain or a smoother, flatter type of trail. Look for smaller elevation gains. For example, here in Colorado, we have the Highline Canal Trail which is a soft dirt trail and really flat. Something like that is a great place to start, and then work your way up from there."
What are some of the changes a road runner or triathlete might need to make if they're interested in incorporating trail running into their training?
"Because of the varying terrain, I recommend tracking most of your workouts by time rather than mileage. Put the distance counter on the back burner and just think about on time-on-feet. Working up to doing a trail run for your long run can be a great goal. When you get to those long runs, you'll need to make sure you have the proper nutrition. And triathletes actually do a pretty great job as far as hydration and nutrition goes! Coming from a road and track background, it was difficult for me to get used to consuming that much food while running. My first trail race ended with a massive bonk and eating some discarded (thankfully still wrapped) food I found on the side of the trail!"
What are some of top mistakes road runners make when they start trail running? What do you wish you knew?
"One of the biggest things is learning how to dial things back given the terrain and elevation. When I started, I was trying to hold the same pace that I would on the road ...and yeah, it'll catch up to you! Also, as you begin to run with hydration systems like hand-bottles and vests or packs, make sure you're practicing with them. Wearing a vest or carrying bottles for your short runs will help get you ready to carry the weight for your longer events. Getting good at drinking and eating while running up and down technical trails just takes time and practice!"
You mentioned using hand bottles, vests and packs. Do you have a preference?
"For shorter runs, up to 90 minutes, I like to bring a hand bottle. It's easier to use and I tend to drink more consistently. If I'm getting into the 2 hour range, a vest or pack become a little more handy because you're going to want to bring quite a few more things with you - such as food and extra clothes."
How has your overall running improved since you began trail running? Looking back would you have incorporated it more when you were running track?
"Within my road and track career, it was strictly pounding the pavement every day. The softest surface we had was the track. Being tired of that stress to the body pushed me to the trails. Looking back, I definitely would have done more of my long runs on a crushed gravel path! Now, not being so beat up has been huge. I can race a couple times a month and not have the issues I would on the road. There's also a big strength benefit for your legs from running the steep uphill's as well as the downs."
Where there any unexpected challenges you experienced when you began running trails?
"The biggest challenge has really been the pacing aspect. Also, I didn't realize how much attention to detail went into racing on the trails. Knowing the course and terrain and really studying. When I first started, I didn't pay attention to that stuff. I thought you just ran hard and got after it!"
What have you enjoyed the most making since the move?
"I think the scenery. You're out there with nature and you're not worried about pace or time because every mile is different. You're just out there enjoying it. It's a fun thing to be a part of. I think it's a lot less stressful atmosphere. As triathletes and road runners, it's a lot of pressure because you're constantly thinking about those splits and those times. When you get on the trail, you just don't know what's going to happen."
Lastly, how is the trail running community? Have you found a home with them?
"It's a very good community of people. If you fall, someone is going to be there to pick you up. In the trail world, there is a sense that everyone belongs, and it doesn't matter if you're first or last. It's a grueling event!"
Find a shoe that is right for you.