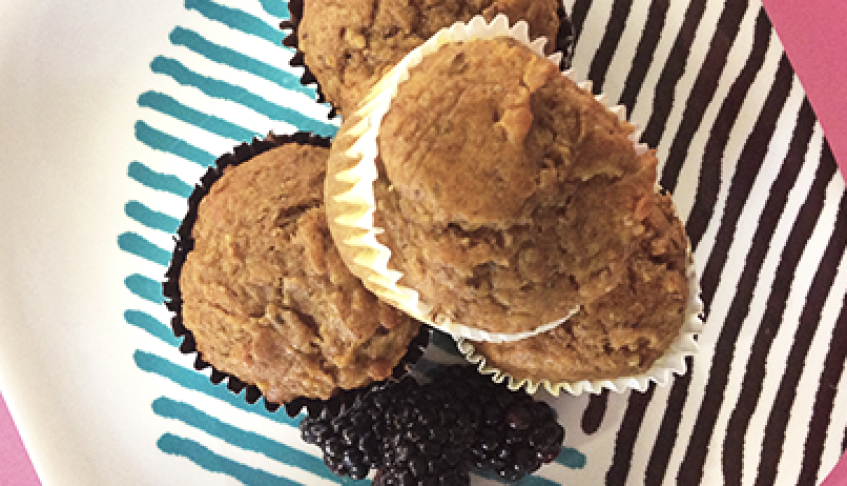 Breakfast On The Go
just for fun
nutrition
uncategorized
20 May 2014
Let's face it life is busy. We get it. From the time you wake up to the time you go to bed, you're moving in a hundred different directions (or at least it feels like it) between work, family, friends, and, getting that daily workout in. But on top of all of those daily activities, we sometimes neglect to refuel our bodies with the right nutrients to keep us going. So here's an easy solution: a quick-and-easy breakfast that you can take anywhere (at anytime…we won't hold you to breakfast). It can even be prepped over the weekend for the week ahead. Give it a whirl…and then let us know what you think!
Pumpkin Quinoa Muffins
What you'll need –
¾ cup whole wheat flour
½ cup all purpose flour
1 tsp baking soda
½ tsp baking powder
1 tsp cinnamon
½ tsp nutmeg
½ cup brown sugar, packed
¼ cup agave nectar or honey
1 egg
1 egg white
¼ cup plain Greek yogurt
¼ cup canola or olive oil
1 tsp vanilla
¾ cup pumpkin purée
½ cup cooked quinoa
Now for the cooking –
Preheat the oven to 350°F.
Mix together flours, baking soda, baking powder, cinnamon and nutmeg. Set aside.
In a large mixing bowl combine brown sugar, agave nectar, egg, egg white, Greek yogurt, oil and vanilla, mix well. Stir in the pumpkin, add the dry ingredients and the quinoa; mix until combined.
Drop batter into a lined muffin tin filling the cups ⅔ full, and bake for 18 minutes.
Remove from the oven and allow to cool for 5 minutes.
* Transformation – Add in ½ cup fresh or frozen blueberries
* Muffins can be made in advance and stored in the freezer.