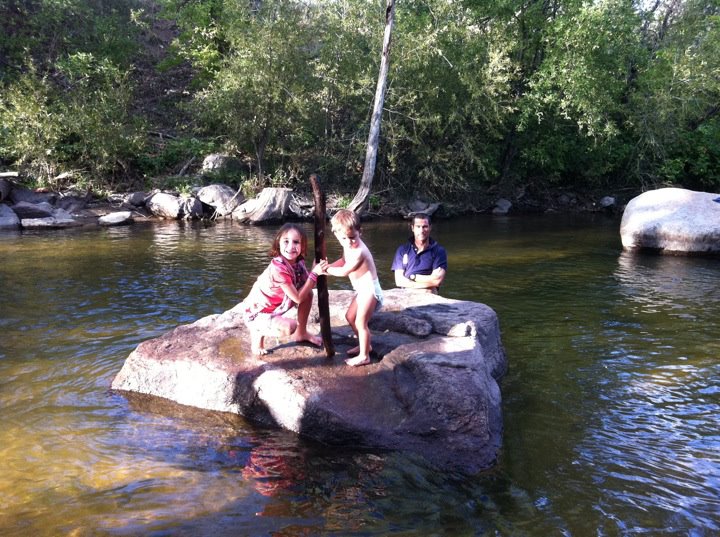 Craig Alexander Chats with Newton about 70.3 World's
newton running athletes
8 September 2011
This coming Sunday, September 11 is the first time that the Ironman 70.3 World Championships heads to Las Vegas. For the first time since 2007 2-time Ironman World Champ and Newton athlete Craig Alexander will be toeing the line. We had a chance to have a quick chat with Craig to check in before the first of two big races.
Sir Isaac: So Craig, are you excited for the race this weekend?
Craig Alexander: I am! You know, I haven't really raced much this year since I was dealing with a viral infection that kind of threw off my schedule. I got my Kona slot by winning at Ironman Coeur d'Alene and felt great in that race. Now I'm really feeling good and rested.
SI: After having been away from Ironman 70.3 World's for a few years, do you have any feelings going into it?
CA: I'm excited, you know? I've always felt that this is my best distance and I always do a 70.3 four weeks out from Kona (Ironman 70.3 Muskoka) so this fits right in with that. I went back to Clearwater (the former site of the Ironman 70.3 World's) in 2007 because I though it was the right thing to do after having won the title in 2006 but I haven't been back since. It's always a hard doing Kona and then doing a 70.3 four weeks later.
SI: Any thoughts on the new venue in Las Vegas versus Clearwater?
CA: The new course is a bit more of a test and certainly not as flat as the course in Clearwater. The wind in Vegas can often be a good test to see what it'll be like in Kona.
Craig gets an impromptu ice bath in the creek with Lucy and Aussie
SI: How does this race fit into your training and lead up to Kona?
CA: The timing of this race is better with 70.3 World's coming before Kona. As I mentioned before, since I normally do a 70.3 four weeks out from Kona, I haven't really had to change my schedule for this race. I am focused on this race though. I'm going into this weekend thinking there's nothing else on the schedule.
SI: Knowing that the new MV² is available, what model of Newton will we see you in this weekend?
CA: I've always worn the Distance S so I'm going to stick with what I know works and what I'm used to. The MV² is a great shoe but it's not something that I'd want to switch to halfway through the season.
SI: On a slightly different note, what's your favorite pre-race dinner?
CA: Usually pasta with some protein, maybe some chicken. I have a pretty good diet in general so I don't really have to change it too much. I think your body gets used to eating a certain way and it's best to just stick with what works.
SI: What are Aussie's (Craig's son) long runs up to now?
CA: About the length of the driveway! Actually he's more into ball sports like football (soccer for us Americans in the crowd). Lucy (Craig's daughter) is actually more of the endurance athlete. She's at swim squad several days a week and is running races here and there.
We'd like to wish Craig all the best this weekend in Las Vegas. The whole crew here in Boulder as well as as those in Las Vegas will be cheering every swim stroke, turn of the pedals and step of the run! Go get 'em Craig!