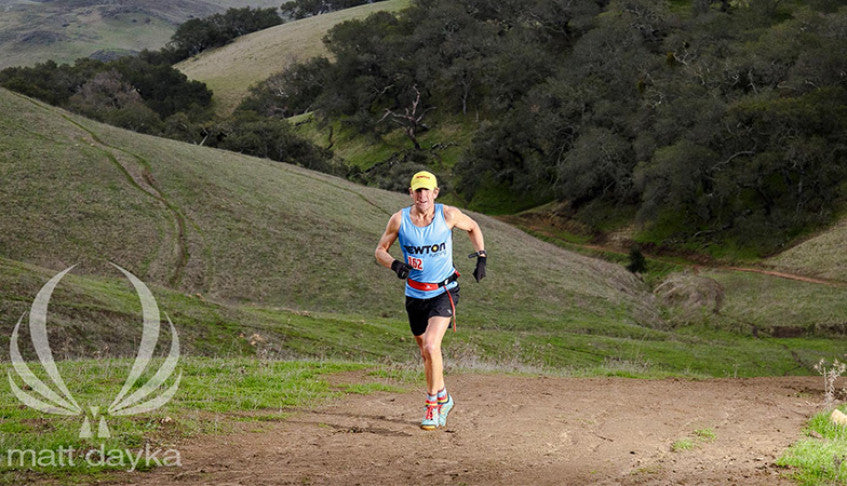 #Extraordinary – Van McCarty
fitness
newton running athletes
overcoming injury
1 August 2016
The life of an endurance athlete means constantly pushing your body and mind beyond limits, and that is the life that Van McCarty has chosen to live.  Motivated and inspired by his family, Van continues to push himself in race environments and see how he competes against others of all ages, at the age of 45!
With a full-time job, a wife and two kids, training comes whenever Van has time. A typical week consists of 18-22 hours of various methods of physical activity. Whether it's biking, spinning, running or swimming, it just depends on the time of day that Van can find some free time.  Morning workouts typically consist of either a short interval day (400m-1k) or a longer interval day (1600-5k's). Mid-day workouts consist of running and workouts after work don't happen, that is the time of day for the kids' activities! With plenty of "easy-days" in his workout regiment, Van rarely ever takes time off.
Van's biggest accomplishment to date was completing his first Ironman in Coeur d' Alene in 2005. After missing Kona qualifying time by just 5 minutes, this day marked a stepping stone for Van. He knew that if he focused on getting better and faster he could do anything – and that is exactly what he did. Since his first Ironman in 2005, Van has qualified for the Ironman World Championship in Kona 4x. But he's not only dedicated to triathlon! Van has landed a first place overall finish in 5 different 50k trail races! With 113+ races, (16+ of them being ultras!) and 5,600+ race miles under his belt, Van's racing history is an accomplishment in itself. "I just found running so enjoyable. Just how simple it was and I found out that I was pretty good at it and that got me excited to keep pushing, keep trying to get faster."
Van continues to find motivation from seeing his race times improve over the past six to seven years. To do so, Van continues to find new ways to strategize his energy outputs when racing by focusing on his heart rate and honing in on his strengths and weaknesses.
In addition to volunteering for his son's swim club and daughter's dance company, Van has a number of races on the calendar for the remainder of the year as he continues all of us to live and run an #Extraordinary life.
Van runs in Newton Running Distance Elite's