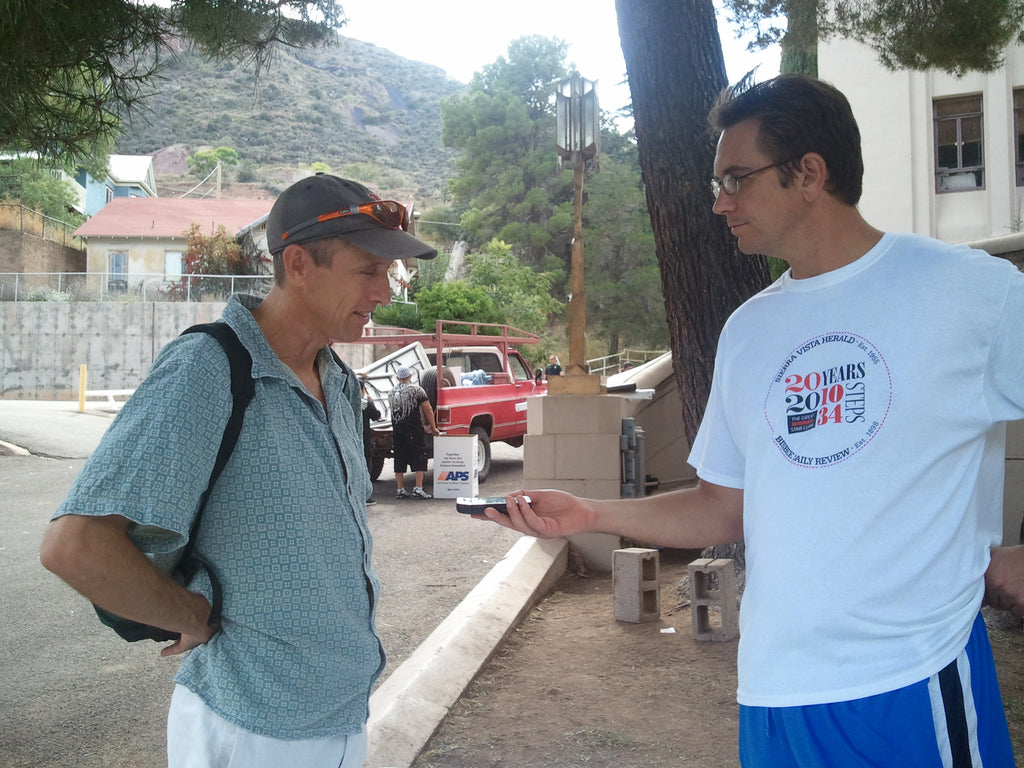 Monday Race Hangover
race reports
22 November 2010
Successful weekend for Team Newton:
-Randy Sightler placed 2nd in the Bisbee 1000 stair climb in Arizona. For those of you not familiar with this event, it requires participants to use any combination of walking and running to traverse nine sets of steps and numerous back-roads at a mile-high altitude. He said after the race: "I was pretty lucky to come in second as I'm almost 52 now. I can not underestimate the benefit Newtons provide to masters runners in rejuvenating and strengthening their stride and subsequently their performance."
Randy getting interviewed by a local reporter after the race.
-Jacob Edwards, Newton tech rep placed third in the JFK 50 mile race in Washington County, MD. He is one of less than a dozen people to have ever broken the 6-hour mark in this race. Look at his near-perfect form!
-Chris Romito won his first 5k race—the Road to Rolesville 5k in Wake Forrest, NC. His form isn't too shabby either: