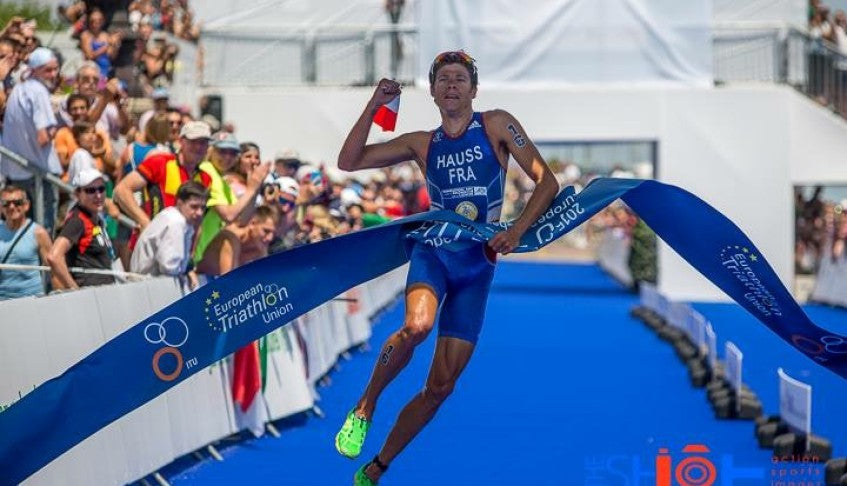 Newton Nation Recap
at the races
behind the scenes
fitness
just for fun
media coverage
newton running athletes
uncategorized
13 July 2015
After spending the day reviewing the Newton Nation archives, it has been verified that this past weekend was the most successful weekend in the history of people racing in Newtons. Ever.
Across the pond, in a faraway land known as "Europe," David Hauss won the European Triathlon Championships.
On Saturday, five Newton employees tackled the Leadville 50 Mountain Bike race. They were lead by Don Reichelt, followed by Erin Kersten, Tom Curran and Yo Schmidt. West Coast Account Manager Brad Jacobs figured 40 miles was close enough. It's not Brad, it's not.
On Sunday, half of the Newton office tackled the Leadville Silver Rush 50 mile Run. Team Elite Runner Kara Henry broke the course record by 26 minutes. There is a lot of Zombie walking going on in the Newton Headquarters today:
At Boilermaker in New York, Fernando Cabada and Tyler McCandless were the first and third Americans respectively
The Man, The Myth, The Legend Craig Alexander was second at Vineman followed by Timothy "T.O." O'Donnell in fourth and Chris "Big Sexy" McDonald in ninth. In the lady race, MacKenzie Madison was seventh.
The hits keep on coming…
-Days after Western States and days before Badwater, Pam Reed completed the Hardrock 100 in sub 40 hours
-Ambassador Alaina Andersen ran a quick 74 minutes at Boilermaker. She let Fernando and Tyler beat her, so there wouldn't be any awkwardness at the next Newton gathering
-Texas Ambassador Maria Reed had the top run split at the Shadow Creek Relay Tri in Pearland, TX
-Ambassador Moira Horan won the Judy Flannery award for her excellence in the sport of triathlon and her service to the triathlon community
-Ambassador Bart Rein ran the Catoctin 50k on Saturday and said it was the hardest thing he has ever done. That means you did it right, Bart
-Newton CPA Beth raced Boulder Peak over the weekend, the countdown is on to Ironman Boulder. No pressure, Beth.
and lastly, a huge dose of Monday Motivation:
NASCAR Driver Landon Cassill raced 770.3 miles in 27 hours over the weekend. He started with a 300 mile NXS race on Friday night, flew out to Muncie at 1 am on Saturday morning where he raced the Muncie 70.3 and qualified for the World Championships with a 4:36 half Ironman. He immediately flew back to Kentucky where he finished 28th in the 400 mile NASCAR Cup race on Saturday night. Nothing is impossible.