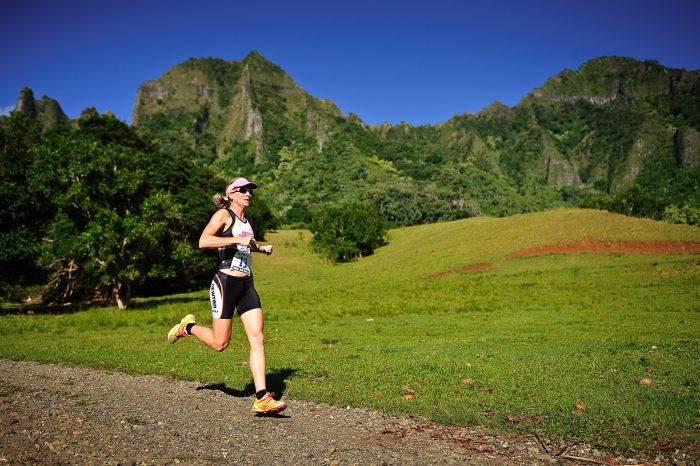 Newton Running Shoes in the Land of Aloha!
newton running athletes
race reports
16 December 2009
Photo credit: Nils Nilsen
Newton Running shoes were spotted all over the place last week on the Hawaiian island of Oahu. As runners descended on Waikiki for the Dec. 13 Honolulu Marathon, dozens of runners were seen sporting Newton Running racers and trainers, both in pre-race shag runs and during the race. And a week prior to the marathon, Newton runners could be seen in the Xterra Trail Run World Championships, an event that drew 1,100 runners to the pristine mountain and rainforest terrain of Kualoa Ranch on the north side of the island. (If you've seen the movies Jurassic Park, Windtalkers, Pearl Harbor, Godzilla, Tears of the Sun or 50 First Dates or the hit TV show LOST (which were all filmed on this 400-acre working cattle ranch) then you have an idea of the kind of terrain trail runners encountered. Heather Fuhr (third among women, 1:38:01) and Rachel Cieslewicz (seventh, 1:42:13) were among the top Newton runners in the event. Aloha, baby!