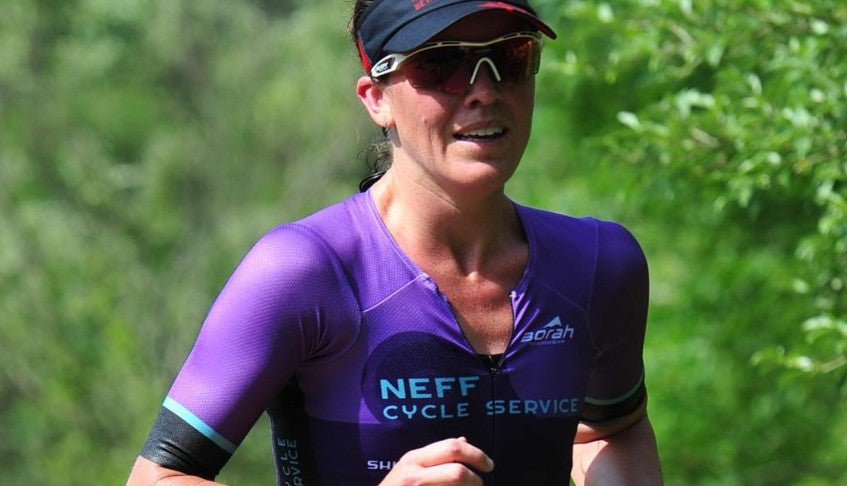 Tapering 101: The Basics You Need To Know
at the races
education
fitness
newton running athletes
30 August 2019
Taper. We've all heard the word, but how do you execute one properly? We've brought in a Newton Running Professional Athlete to give you the low-down. Fresh off of her victory at the Steelhead 70.3 with eyes on the 70.3 World Championships in less than two weeks, Jackie Hering is here to share her pre-race taper secrets. 
Taper 101: The Basics You Need To Know
By: Jackie Hering; Professional Triathlete- Ironman & 70.3 Champion
I come to you as a self-coached, seasoned professional triathlete who knows how to nail the taper.  I pride myself on racing consistently and a lot of it has to do with the taper and execution on race day! I'll share my tips and tricks to getting it right FOR YOU and some things I've learned along the way in my 10 years of pro racing.  Read it all for my best tip at the end! 
2-3 weeks out from your race: Prepare yourself for the taper by reviewing all of the training you have done.  Re-visit your best or most epic workouts in training peaks to assure your readiness.  Remind your brain that you did a whole bunch of work over the last months!  
2 weeks out (OR 3 weeks out for Ironman): This will likely be your largest volume week/weekend.  Focus on the end goal - doing this work will help you immensely come race day and set you up for a good taper! 
2 weeks out: Don't get all weird.  I don't even like to call it taper yet...but there should definitely be a decrease in volume and focus on getting the body right.  I stick 100% to the normal schedule, this week - just a couple sessions a little shorter. Focus on extra sleep, get a massage, cut out the ice cream/extra treats and prepare the body.  This is also a good week to make sure you have all your gear/nutrition in order for race day. Avoid the major frantic rush of race week and get it all squared away early! 
Race Week: It's getting real! You might feel some phantom injury, start being totally crazy, or acting irrational...this is normal :)  Warn your family and friends (if they aren't aware) that you might just need a little extra patience, as it's very tough to avoid the taper crazies!  Review your training log to see what has worked well for you when you had success at a past race. This will give you confidence in your taper! Sessions will be MUCH shorter.  Keep some intensity to try to freshen up, but very short and lots of rest between anything hard. I like to maintain frequency, just shorter. For example - race week I may still do 3-4 bike rides, they will just be all 30-60 minutes.  
Taper - Nail the mental game: The physical taper is one thing, but perhaps even more important is getting your head right.  If you haven't been to the race venue, get familiar with your race maps and try to find some pictures of the start/transition area.  Begin visualizing the entire race process, starting with the day before. Think through everything you will do - pre-race workouts, gear set-up/drop-off, nap (yes, I require a nap the day before!), food, etc.  Continue with waking up race morning, your get-ready process through each step of the race. Focus on positive mental cues. For more on this, see my next blog!! 
Thanks for reading and GOOD LUCK OUT THERE! LET YOUR HARD WORK SHINE!
Mom, Coach, Pro Athlete and Race Director
www.jackiehering.com 
Find her on Instagram and Strava for more!