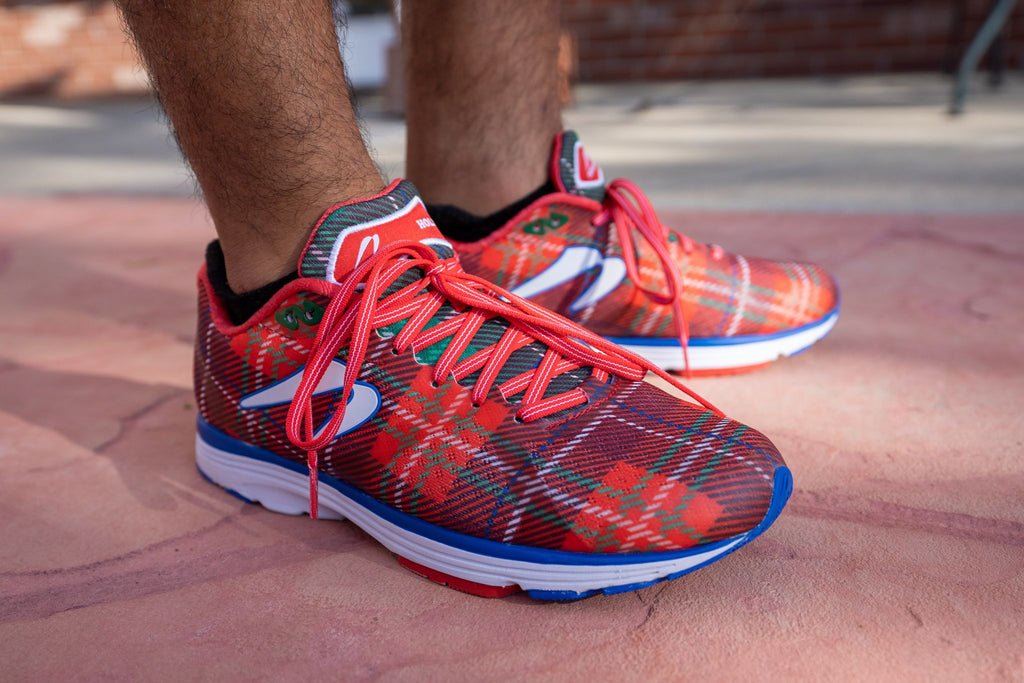 The 2022 Holiday Gift Guide is Here!
1 December 2022
Having a hard time shopping for the athletes in your life? We were sent to help you...not to sound creepy or anything, but we were.
For the person who complains when they are both too hot and too cold, we present the All Weather Camo Gravity+
Both breathable and water resistant, with our highest level of performance foam cushioning, this is the shoe that ticks every box:
For the triathlete in your life, this is exactly what they want (we know, we asked them). The Limited Edition USA Triathlon Fate:
Don't know your significant other's shoe size, but you are too embarrassed to ask because you have been together for 41 years? We have the solution, hoodies!
Same issue as the above, but they live in the sunny South so a hoodie doesn't make sense? We have technical long sleeve and short sleeve shirts!
Who loves a gift card? Everyone. Literally EVERYONE. We have gift cards available on www.newtonrunning.com. Take the pressure off yourself this shopping season and go for the easy win.
 And lastly, if your favorite runner in your life is yourself (no shame, same here), score some great deals on your favorite shoe models and have yourself a very Happy Holiday Season!