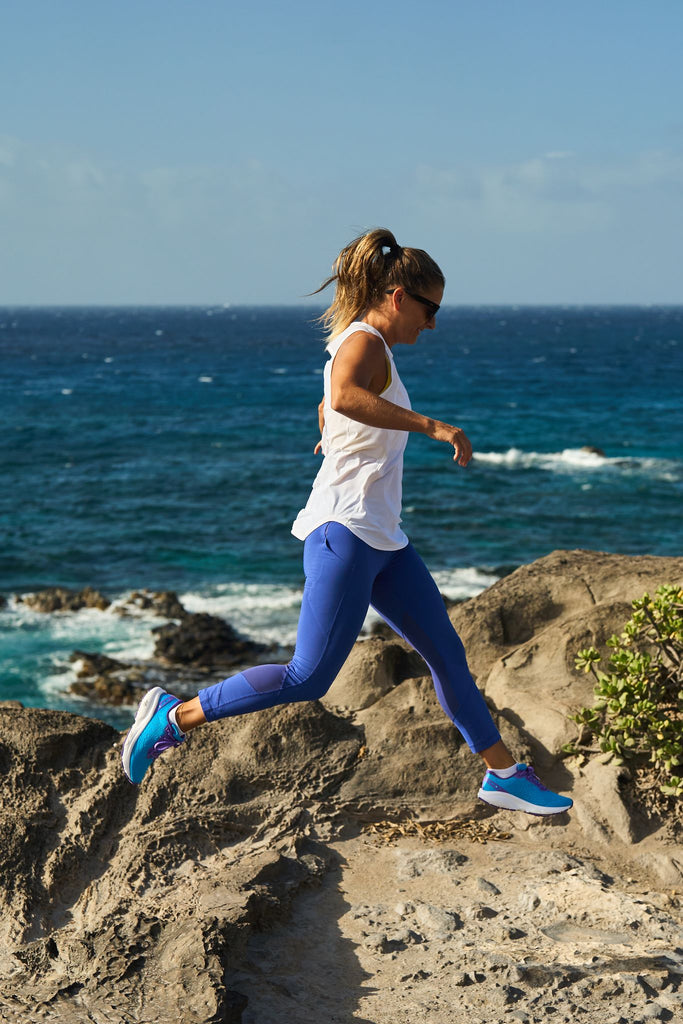 The NEW Isaac! More Foam, More Fun.
behind the scenes
natural running
product news
running in tech
shoe design
testimonials
22 August 2023
Featuring more cushion and a full length Pebax plate, the New Isaac is the perfect mix of comfort and performance.
Newton Professional Runner Harvey Lewis shared his thoughts, "I really like the comfort of the Isaac. They offer efficiency with my stride like the Newton Gravity and Distance but they have greater cushion. I really enjoy the variety amongst the Newton portfolio of shoes!"
Every Isaac is made out of seven recycled water bottles, and is durable enough to survive the Canadian Death Race (the race is as gnarly as it sounds with 17,000 feet of elevation change over 120k). 
The midsole features our proprietary NRG foam, an ultra responsive blend of TPE and EVA foam. Above the midsole is a Hytrel Foam strobel board, providing a little spring to your step and a smooth landing for your stride. 
New shoe, new lugs! The Isaac is the debut of Newton's split flex lug in the forefoot. Paired with our patented Action/Reaction technology, the forefoot is accessible to runners of all abilities and experience levels. 
The Isaac is built with our new smooth rocker technology, engineered to transition runners and walkers from their heel or midfoot on to the forefoot technology. The rocker technology maximizes efficiency and minimizes effort. Running has never been this fun.