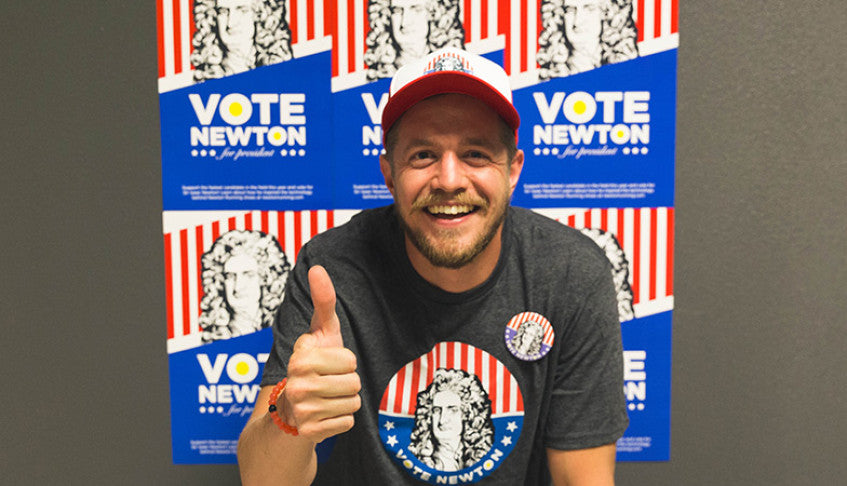 #VoteNewton – Start a Running Revolution
just for fun
media coverage
18 July 2016
The 2016 Presidential Campaign isn't over yet! We recognized that the Nation is in the midst of one of the most heated and controversial presidential elections in recent history. In the spirit of good-humored politics, Newton Running is introducing a new candidate, Sir Isaac Newton for President! Newton Running, founded in 2007, was named after Sir Isaac Newton because Newton's 3rd Law of Motion inspired Newton's proprietary Action/Reaction™ Technology.
Please support the newest and fastest candidate – Sir Isaac Newton for President!
(Don't worry that Sir Isaac Newton is dead and English. We found a loop hole that allows him to run!)
Newton is running on a "level" platform and offers ideas and technology unlike any other candidate. With the promise of being the most responsive candidate, Newton wants to make the country run fast and feel great with his proprietary active cushioning system and commitment to make every stride better.
Follow www.facebook.com/votenewton for campaign updates, engaging questions to win Limited Edition Sir Isaac for President swag, and fun!
This election season, escape the politics for a quick run and #VoteNewton!