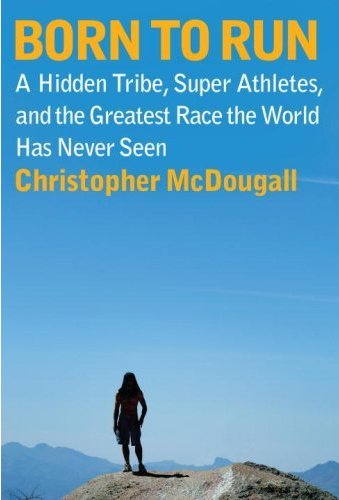 Barefoot Running Goes Ballistic
natural running
overcoming injury
shoe design
28 January 2010
Barefoot running was one of the most talked about trends in the running industry last year. From the bestselling book Born To Run, to the explosive growth of the Vibram Five Fingers, runners everywhere seem to be talking about barefoot running.
Well, the buzz about barefoot running is about to hit a fever pitch. As we've talked about in previous posts, Harvard anthropologist Dan Lieberman has been studying the evolution of human running for several years. Dr. Lieberman has just published the results of his study in the journal Nature and the mainstream media is running (cough) with the story.
Not surprisingly, Vibram Five Fingers are also getting a lot of attention from the media (Vibram sponsored Lieberman's study). The Five Fingers clearly help people to try barefoot running, while providing some protection from rocks, glass, etc.
How do Newton Running shoes compare to Vibram Five Fingers
Newton's are built for Natural Running but some of you may be wondering how Newtons compare to Vibrams. Amanda Brooks asked just that on her blog, Run to the Finish, and Newton Running's Director of Education and Research, Ian Adamson, had this response:
"Running Newton Shoes and Vibram Five Fingers have many similarities, at least from a form perspective. The primary difference is the cushioning and energy return provided by Newtons, which is largely absent in Vibrams.

Newton Gravity Trainer: 3mm heel-to-forefoot drop / 2.0% gradient
A 2 mm heel lift, or toe drop (depending on how you look at it) translates into a 1.3% gradient in the shoe, also referred to as ramp angle or drop. Newton Trainers have a 2% gradient, which although very small, can be felt by aware runners. Regular running shoes have a much steeper angle, up to 15% depending on the shoe.

Asics Gel Kayano 15: 22mm heel-to-forefoot drop / 14.7% gradient

Barefoot running forces you to run efficiently and preventatively with respect to injury. Vibram's allow people to experience barefoot running with an added layer of protection from harsh surfaces, while Newton's go one step further, adding forefoot cushioning and  a significant energy return component.
Newton shoes are much kinder to the body's structure and musculature when transitioning from a traditional running shoe to barefoot, and allow you to perfect a natural (barefoot) form while providing protection and cushioning.
Newton's Action/Reaction Technology has been carefully designed to facilitate afferent feedback, which means the nerves in your forefoot feel the ground very quickly through the shoe. This is achieved through the outer lugs and internal semi-rigid chamber that is connected to the biomechanical top plate adjacent to your foot inside the shoe.
Traditional shoe cushioning mechanisms dampens afferent feedback, hampering proprioception and thus hindering your ability to self-regulate the impact of your foot strike. Studies show that runners strike much harder in cushioned shoes, one of the causes of injury. Running barefoot or in shoes that allow you to sense the ground encourage you to run protectively."
Bottom line is; both Vibrams and Newtons encourage a barefoot or natural running style, but Newtons make it easier for most runners to transition their form after years of wearing traditional' running shoes.