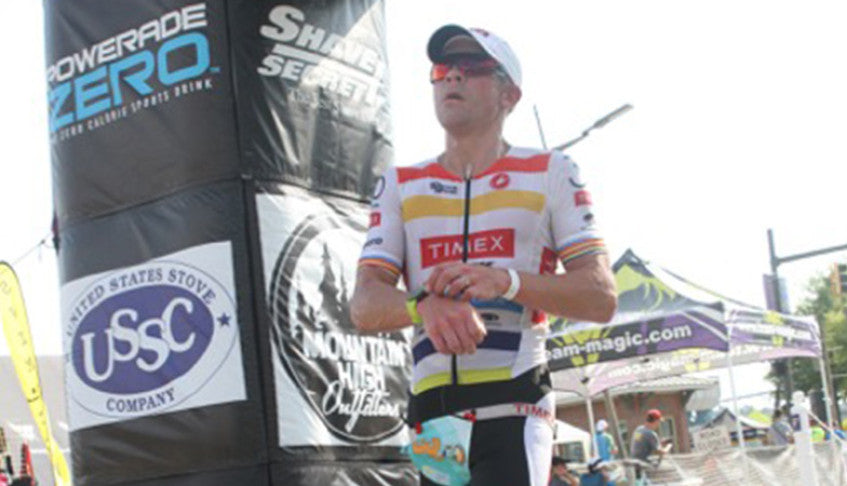 #Extraordinary – Bo Parrish
uncategorized
20 September 2016
In 1993, at the age of 13, Bo Parrish was diagnosed with Crohn's disease, and just 13 years later Bo nearly lost his life to it. His large intestine had ruptured and was leaking bacteria, his body was shutting down. A lifesaving surgery allowed him to survive and have a second chance at life and Bo chose to make the most of it as a triathlete, author and motivational speaker.
Over the last 10 years Bo has transformed his mind, body and spirit to the strongest, most #Extraordinary state they've ever been. Currently, Bo competes as an elite amateur triathlete for Team Timex. He has taken his new outlook on life and transitioned his professional career from a financial advisor to a personal coach and author.
A good friend of Bo's visited him in the hospital and planted the triathlon seed in his head.  The more Bo learned about the sport, the more fascinated he became. He wanted to take full advantage of this "new life" he was given, and that is exactly what he did. Bo took on his first triathlon in September of 2006, just months after being admitted to the hospital.
Since his surgery, Bo has competed in over 150 athletic events around the world including seven full Ironman competitions and countless half Ironmans! "Not only did I embrace it, I went after it and I turned it into my motivation." This second chance at life has not only given him the ability to achieve his athletic dream, but also his dream of writing his first book. "The Problem with Perfect" is an inspiring piece about discovering purpose. Bo's mindset comes through strongly in the book, "Life is too short for perfect, but absolutely essential for purpose."
Speaking of giving life purpose, when Bo isn't writing, speaking or putting in 20+ hours of training a week, he stays active with the Nashville Striders and the Easy Nasty Running club participating in group runs and leading run form clinics. . He strives to teach men, women and children that there is a way to find the courage to pursue a passionate life!
Since his near death experience 10 years ago, Bo now embraces change rather than rejecting it. He sees it as a blessing, rather than a burden. His journey from being a hospital patient in the ICU to qualifying for the Ironman 70.3 World Championships is one that we would no doubt consider #Extraordinary.
With every keynote speech, Bo closes it with, " You will never do anything differently in life until your pain of same becomes greater than your pain of change."
Bo's platform of choice are the Newton Running Distance Elite's