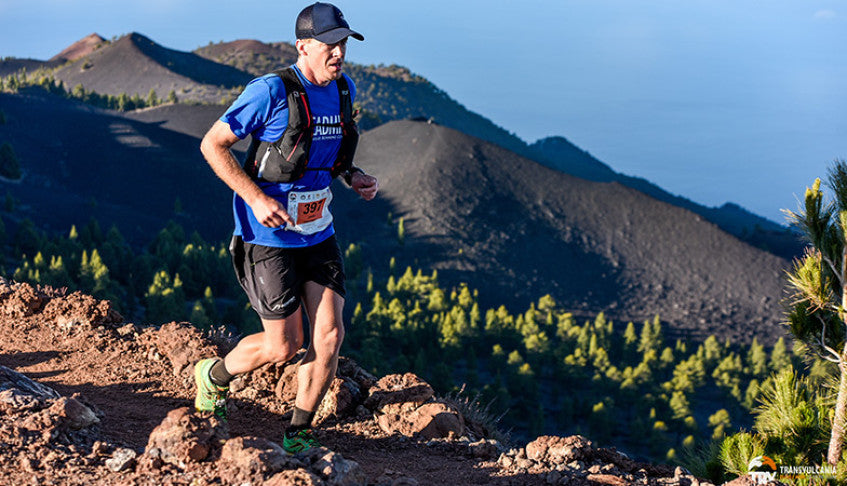 #Extraordinary – Justin Cogley
charities
fitness
newton running athletes
nutrition
15 November 2016
Justin Cogley traveled the world as a Professional Figure Skater with Feld Entertainment's Disney on Ice before he started his career as a professional chef. Justin spent most of his touring days in Japan, SE Asia, Australia and Europe. It was traveling, working with international talent; cultures and experiences that opened Cogley's eyes to a world filled with contemporary flavors, cuisines, techniques and food markets. Justin's journey started with figure skating, but most certainly ended with an explosive passion for the food industry.  As soon as his time with "Disney on Ice" came to an end, Justin enrolled at Western Culinary Institute to take his love for food to the next level.
Justin's dream came true right out of culinary school as he joined Chef Charlie Trotter's team in Chicago IL. There he worked his way to Chef de Cuisine. After a solid 7 years of building his culinary resume Justin moved to Carmel CA where he currently runs an internationally recognized fine dining kitchen. Cogley praises his dishes for having broad combinations of flavors and textures creating each one of Aubergines courses with purpose.
Like every renowned chef, a lot of trial and error goes into perfecting each plate. Day after day of tasting different foods and combinations of ingredients, he spent endless hours in the kitchen on his feet.  Before long Cogley reached an unhealthy weight and had low energy, barely enough to get him through his 12-15 hour days in the kitchen. Justin was inspired to change his life by winning an entry into the Big Sur Marathon. Enough people told Justin he couldn't do it or shouldn't do it which; is exactly what he then had to do. Justin finished that race with a new attitude towards life. Running has become more than a part of Cogley's everyday routine. He has made incredible friends, renewed by nature and has new inspiration in the kitchen. Cogley has found that running sharpens his mind and body before he returns to the kitchen to sharpen his knives.
Cogley isn't one to stop dreaming. Running check, now what… well that was easy for him to figure out. He turned back to the same person who inspired him to run and soon they were biking. You guessed it swimming was next. How does Justin add so much to his schedule? He has more energy now than ever before.  It's the days he doesn't run, bike or swim that are a problem.
To date, Justin has completed 3 Ironman races, 2 ultra-trail running races and countless other running events. He is excited about what the next few years will bring.
In the kitchen, Justin and his team at Aubergine have achieved great accomplishments. In 2014 they earned Forbes Travel Guide's highest Five-Star rating in the restaurant business and in early 2015 the team and restaurant was nominated for three James Beard Foundation awards. The restaurant popularity and Cogley's skills continue to expand year after year. Justin was named "Best New Chef" by Food & Wine magazine truly an accomplishment.
In addition to testing his limits in the kitchen and his endurance training, Cogley participated in the "Chefs Cycle for No Kid Hungry" 300 mile bike ride down the coast of California for the first time in 2016. 125 chefs and restaurant professionals participated in the ride and rose just over 1,000,000, to end hunger in America. It was moving for Justin an event that he plans to partake in again. "The event fit my personality, and experience perfectly. What I didn't expect was to be completely moved and inspired by the other riders, and the kids."
Justin's story is inspiring; life takes lots of different paths and sometimes it's the road blocks that build strength, endurance and drive to take an individual to the next level. Justin has big dreams ahead and encourages everyone to stay healthy, strong and believe in themselves.
Justin Cogley's Newton Running  platform of choice is the Men's Boco AT II