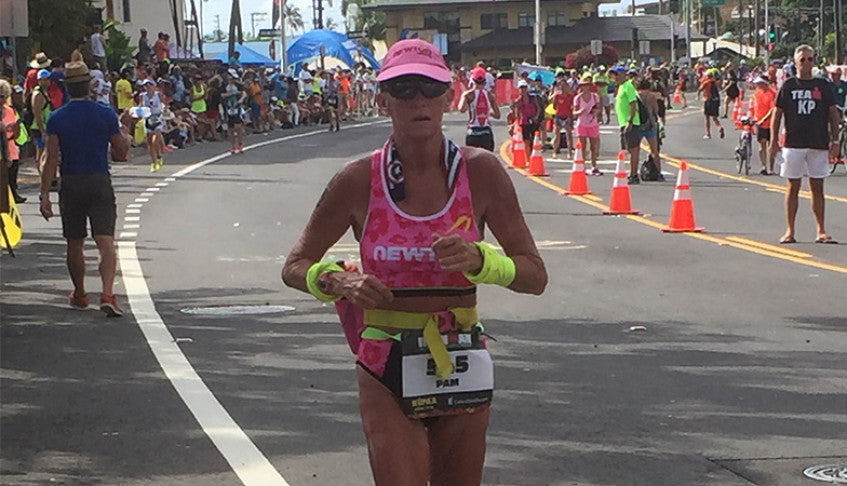 #Extraordinary – Pam Reed
newton running athletes
1 November 2016
"I view it the same way as brushing my teeth, or eating breakfast. Running is part of my every day routine." After a 15 year battle with anorexia, Pam Reed found running as her outlet, her savior. She felt similarities between her fight to overcome anorexia nervosa and the world of competitive racing, and she set out on an #Extraordinary journey to beat them both.
The name "Pam Reed" spread like wild fire through the running world in 2002 after she broke the existing women's record by 1 hour and 51 minutes at Badwater, "The World's Toughest Foot Race." This 135 mile race is just one of the 90+ ultra-marathon events that has solidified Pam as one of the top athletes (male or female) in the history of American ultra-distance running.
Pam finds her "zen" in extreme activity. "I am certain that not running for three hours every day would very quickly make me ill…while nobody's forcing me to do this, it's not really a choice, either. There's something in my nature that makes it really hard for me to sit still. I am temperamentally attuned to perpetual motion." She doesn't believe in training logs or following the advice of coaches, she just loves to move, to run. Ultra-running may seem outlandish to some, but that is what Pam loves most about it. The longer or more difficult a race, the more satisfaction she gets out of it.
When Reed isn't competitively running, she is organizing the Tucson Marathon, Family Fitness Fest and the Jackson Hole Half Marathon, skate skiing and running with her dogs Kona and Tundra. In addition to the 90+ ultramarathons Pam has run in over the years, she has completed 46 long-distance triathlon races, with her husband alongside her for many of them! It's simply #Extraordinary how she finds time to do all of this! This year alone, Pam has already completed the Sustina 100 with a sled, Zio 100, IM Texas, Bighorn 100, IM Vineman, UTMB and the Wasatch 100.
Running will continue to keep Pam sane.  She has no intent of stopping anytime soon. On her #Extraordinary journey of overcoming anorexia to becoming one of the top athletes in ultra-distance running, Pam's wise words to remember  are, "If you want something bad enough you can take the pain that it hands you. You can do more than you think you can."
Pam Reed's Newton Running shoe of choice is the Women's Boco AT II