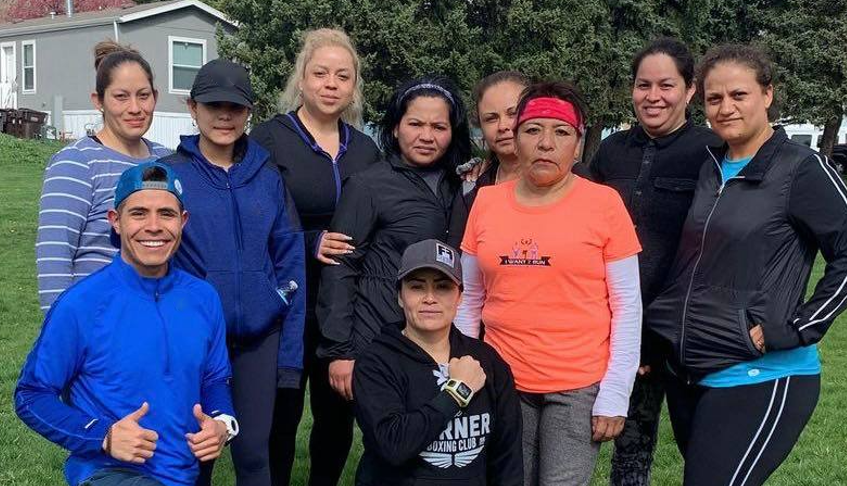 National Hispanic Heritage Month: Latinos Corriendo USA
30 September 2021
Hispanic Heritage Month is celebrated September 15 to October 15 each year as a time to recognize the many achievements, diverse cultures, and extensive histories of Americans whose ancestors came from Spain, Mexico, the Caribbean and Central and South America. This month will be honored nationwide through various festivals & community gatherings.
Today, and everyday, we will be celebrating Latinos Corriendo USA, a running group whose mission is to motivate our Latino communities to run and live a healthy life with their family, friends and neighbors. Tune into our interview with the group's founder and coach: 
Interview with JC Espinoza
1) What is your favorite thing about the Latinos/Latinas Run community?
My favorite thing is seeing their smiley faces every time I see them and their willingness to transform their life.   
2) What inspired you to start this training group? When and how did the journey begin? 
I started this group because my mom was prediabetic and she was very worried that it could turn into the real thing. I was working at the Newton running retail store at the time, so I had her come in and try on a pair at one of our demo shoes. Ever since then, she started inviting her neighbors. We met every Sunday to get a quick run/walk in before going to church. A couple of weeks later, she went to the doctor and they told her that she was clear, and to keep doing whatever she was doing, because it was obviously working. 
3) What about your team makes you most proud?
What makes me most proud of my team is the fact that they show up and show their commitment for bettering themselves. 
4) Do you have a fondest memory or moment that you would like to share?
When I did my first 30k in Moab. That was when I really fell in love with Running myself. Even though I wasn't as prepared as I should have been, I still finished and learned a lot about myself and the sport. Coming back home to Colorado, I felt transformed. I couldn't wait to share my experience with the group. This really motivated them to experience similar experiences like mine. That's really how the group blew up. I was having up to 25-30 runners every week. 
5) Could you tell us what's next for you and the group - any team goals? We can't wait to follow along! 
As we grow more, we will be planning fundraisers to buy group gear, and race entries, to keep giving the community these types of experiences. 
6) For any Latinos/Latinas local to the area, how can they sign up? Any encouraging words for those new to the sport?
For those who'd like to join, check us out on social media as all of our contact information will be found there - Facebook & Instagram. You are capable of doing more than you can imagine. You just have to take the chance.