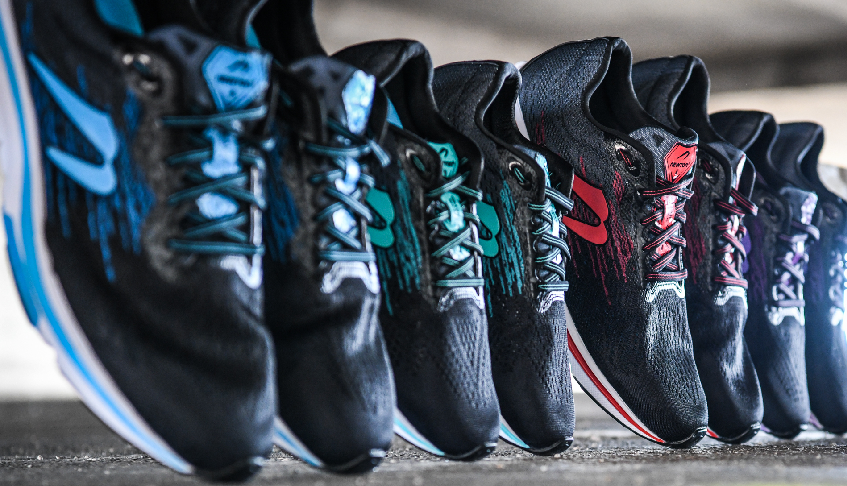 Reviews on Your Favorite Shoes: 2021 Product Innovation
17 December 2021
Don't just take our word for it! Explore reviews on your favorite Newton Running footwear from experts in noteworthy publications. Whether you are running on the roads or the trails, doing speedwork or long-runs, are an entry-level runner or a professional, we have a shoe option designed for you. Tune in below to get the scoop on a variety of our different models: 
2021 Publications
Running Insight Magazine reveals Newton Running's New Mission ft. the Motion 10: Integrating recycled plastic bottles, and EcoPure, Newton Running releases an eco-friendly 2021 line.

"
An average shoe can take upwards of 40 years to biodegrade. However, Newton's Motion 10, for example, is treated to break down into nontoxic biomass and biogas up to 75 percent quicker in landfills while not compromising quality, durability or performance, so that in 10 years only biomass and biogas remain. The biogas can be used to create clean energy and the biomass turns into non-toxic dirt. The shoeboxes are even entirely compostable

." -Running Insight  Runner's World Magazine introduces the Gravity+: Newton's Gravity+ Delivers a Peppy Ride, Minus the Plastic.

"The Gravity+ gave me a unique and different experience than most running shoes. I liked how much energy return these shoes offer—this shoe really does have some pop to it and gives you a nice reaction off the ground, mile after mile. The Gravity+ promoted a midfoot/forefoot strike and helped me increase my cadence, even on easier efforts. When I picked up the pace they were right there with me and felt fast and stable." -
RW Tested
The Doctors of Running discuss the new Catalyst: A new lightweight workout/gym shoe that comes with the most breathable upper you'll find anywhere.
"T
he Catalyst is a brand new offering from Newton and acts as a nice culmination of all the new changes they've introduced this year. The neutral running shoe features a unique open weave air mesh upper, their newly-introduced NRG midsole and an almost entirely sustainable construction which features EcoPure - material that promises to breakdown "75% faster" in landfills. The shoe also features a XPS+ plating system that sits towards the top of the midsole, working in tandem with their long-running Action/Reaction technology which uses lugs in the forefoot to help with a fast push off. On the run, the Catalyst is a fast, dynamic workout shoe thanks to its lightness and propulsive forefoot.

" - Doctors of Running Impact Magazine speaks to 2021 Road Running Shoe Reviews ft. the Gravity 10: Read what some of the top runners from across Canada had to say about nineteen of the top brands on the market.
"
From the moment I put this shoe on I loved it. It was the Goldilocks fit, snug in all the right places and loose in the others. If you flip the shoe over there are five 'posts' that sit under your metatarsals, the bones in your feet. While it does not look traditional, it runs beautifully. I felt really connected to the ground in these shoes. Bonus: this shoe is "Made from durable recycled & biodegradable materials

." - Impact Magazine  RoadTrailRun Reviews the Gravity+: For the flagship Gravity+, Newton has introduced both its new NRG+ Foam, and an XPS+ Plating System (made from environmentally friendly castor beans).
"
Newton has one-upped itself for 2021, introducing a new flagship trainer: the Gravity+. Anchored by a #1 overall finish in the 2021 Badwater 135 Ultra (Harvey Lewis), the Gravity+ is pitched as a faster, lighter, and more capable Newton - and, crucially, built around a more renewable platform. In what the brand cheekily calls one of Newton's laws, the Gravity+ is constructed of recycled materials that remove more than 4 water bottles from the waste chain per pair

" - RoadTrailRun

Find your fit with additional information on newtonrunning.com! And, follow along for much more to come. The future is bright.