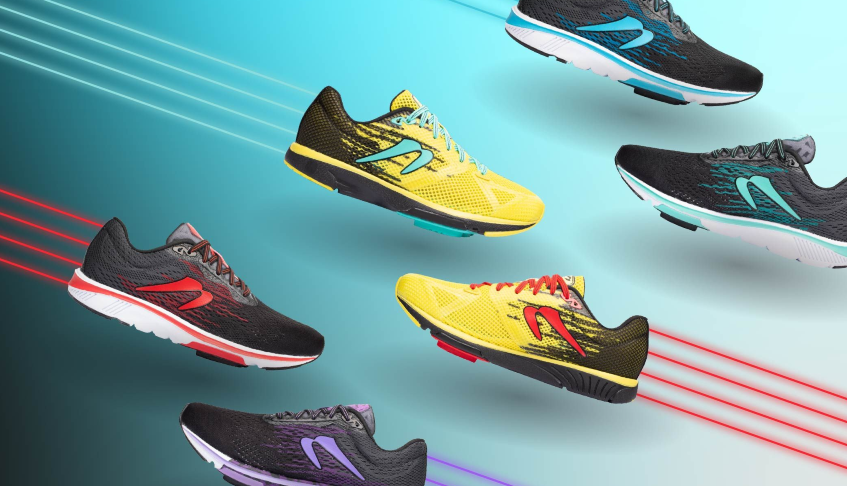 A Look Back: 2021 Company Highlights
8 December 2021
2021 brought in big changes for Newton Running! Take a look back on the work accomplished this year, as we celebrate the progress and growth achieved. Details of our favorite year-end successes:
Integrating recycled plastic bottles, and EcoPure®, Newton Running releases an eco-friendly line to support the UN Global Compact initiative,

 reengineering shoes to feature a fully sustainable construction.

Newton Running expands product line with the introduction of 3 new models:

The Gravity+: To help you run faster and stay fresher for longer.
The Catalyst: To

 accompany you on the road, in the gym, or wherever your adventure may lead.

The Excel: To provide you with a high impact solution.

Newton Running sponsors Europe's DATEV Challenge Roth to reinforce TEAMCHALLENGE's focus on sustainability, as demonstrated by the exclusive, sustainable Newton-Roth Limited Edition shoe launched for this year's event. 
Newton Running continues to engineer certified Vegan shoes, constructed without the use of animal byproducts in our adhesives or materials. 
Jerry Lee, co-founder of Newton Running, speaks with the Marni on the Move podcast about his commitment to sustainability. 
Newton Running concludes year three of partnering with USA Triathlon and the USA Triathlon Foundation to inspire movement and create change through sport. 
Newton Running declares a new partnership for Australia & New Zealand!
Newton Running joins forces with the University of Colorado - Boulder to create a one-of-a-kind Alumni Special Edition shoe, crafted with sugarcane.
Newton Running hosts the third annual Women's Running Safety Month, giving away free personal safety alarms to women in sport!
Newton Running donates 1500 pairs of shoes to Soles4Souls.
Newton Running continues to research, develop, and pursue new product innovations --- with more big things in store for 2022!