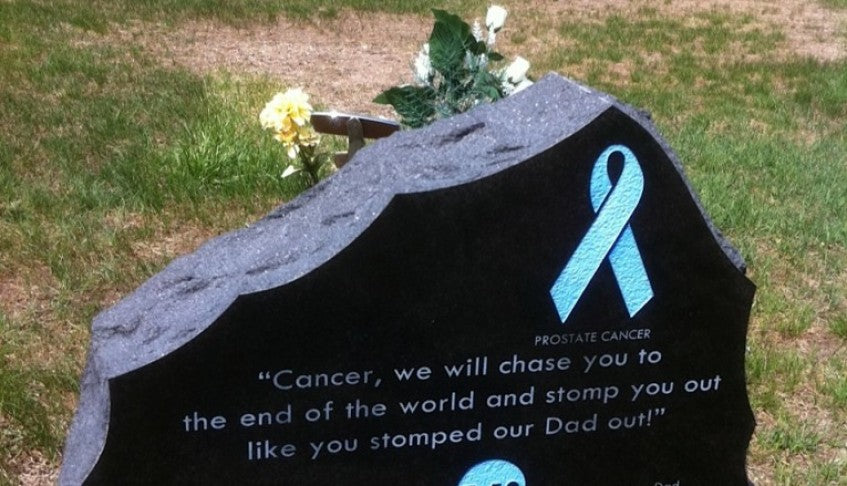 'Tis the Season to Give Back – An Interview with Wendy Lee
charities
social responsibility
uncategorized
9 December 2013
"Our company was founded on the principle of helping others. It starts with our commitment to our community and continues with our involvement with a diverse range of philanthropic organizations both here and abroad."
Is this a running company? Yes, it is. And, yes, this is what's written at the top of Newton's Global Responsibility page. "It's my dad," explains Wendy Lee, whose dad, Jerry Lee, is CEO and cofounded Newton Running together with Danny Abshire, CTO. "Honestly, when he founded the company with Danny, he was at a point where he had been very successful in his previous career. He said, 'If I'm going to start another company, and particularly a running shoe company, the reason I'm doing it is to help other people.' It starts with him and he made the philosophy from the beginning and made it understood." Lee, who is Director of Global Sustainability and oversees Newton's initiatives in this arena, adds, "Of course, we want to make the best running shoe and provide the best running education, but at the end of the day we want to help the lives of other people."
And this isn't just a Jerry and Danny thing. Employees hear about social responsibility in their initial interviews and are introduced to it in the orientation process. It's also written into job descriptions. "Every employee needs to be involved with social responsibility to whatever level possible. Everyone knows that's what we stand for and that's why we exist.  It's not just something we do on the side, this is why we exist and I find that people really like it and get excited," explains Lee.
So what exactly does all this talk mean?
Prostate Cancer Foundation:

Newton has supported the prostate cancer foundation for many years. Lee's dad and founder, Jerry, is a prostate cancer survivor (since 2005), so she says, they feel strongly about that one. Newton Running also sponsors team athlete Winter Vinecki, who lost her dad to prostate cancer and races to raise funds to fight the disease.
Team Kokua:

Newton has always encouraged athletes to participate in triathlon, while raising funds for causes that hit close to home, such as prostate cancer. In 2013, Newton partnered with the Ironman Foundation to create an ambassador team of 45 athletes. This team of athletes not only raced, but they were charged with raising funds and participating in direct service projects to give back to designated non-profits in the communities in which they were racing. The team has raised $70,000 so far, and Lee is hoping they will break $100,000. Most recently, the team was in Arizona where they organized a track and field day at a school, and then presented a check to the school to go toward a PE program and physical fitness. Next year, Lee says she expects the team will have closer to 60 athletes.
Trickle Up:

Newton has sponsored Trickle Up since 2008. It is an organization that provides education, training and grants for some of the world's poorest people to develop microenterprises. "It's a small charity, but they do incredible work," says Lee. "Trickle Up focuses on the extreme poor, who seem to be overlooked by other charities. They are left out because they are so isolated and impoverished. They live on under $1.50 a day. There are a lot of people, especially women with children living under this poverty line. The quality of life is very low." 
Trickle Up works with local organizations to help train these women how to start their own businesses, usually in textiles or farming. They help these women to establish their own micro-economy and to have a sustainable economy for themselves, which then allows their kids to go to school and to get an education. Each season, Newton chooses a shoe from which a $1 per sale goes to the Trickle Up campaign.
One World Running:

This Boulder-based, nationwide, volunteer-run organization takes in used running shoes, cleans them up and delivers them to impoverished villages around the world. When they deliver them, they typically host a race in the village the next day. Newton Running has donated more than 5,000 pairs of mostly new shoes to the organization. "We have a constant stock that we donate to them," says Lee.
Back on my Feet:

This group is east coast based with offices around the country. Back On My Feet organizes running groups for homeless shelters. They meet once or twice a week in the morning and run as a group. Newton donates shoes for every participant in each of the locations around the country (more than 1,000 pairs).
Being a company that does the right thing also means that after Hurricane Sandy hit, Jerry Lee spontaneously gave 100s of pairs of running shoes that the company had brought to sell at the New York marathon expo to a group of firefighters who happened to be walking through the expo. They in turn donated the shoes to survivors of the hurricane.  Likewise, shoes have been sent to the Philippines and the company even helped their own community after the Colorado floods sent water gushing through Newton's backyard this fall.  "We are always ready to help where we can," says Lee. The company also gives a discount to military members.
Although Jerry Lee won't toot his own horn, his daughter will, as will Newton employees who have witnessed the giving firsthand. Lee encourages others in the running community to do the same, to look around and see where there is a need. "If there's any way to help, then do it. Be aware of what's going on and get involved." She adds, "We have so much to be thankful for, our health and our well being, particularly when you think about the flooding and the fires that have happened in our own backyard. We're thankful as a company for our customers and their support of us. We have been fortunate and continue to be so as a company, so it's our responsibility to give back. It's what we do."