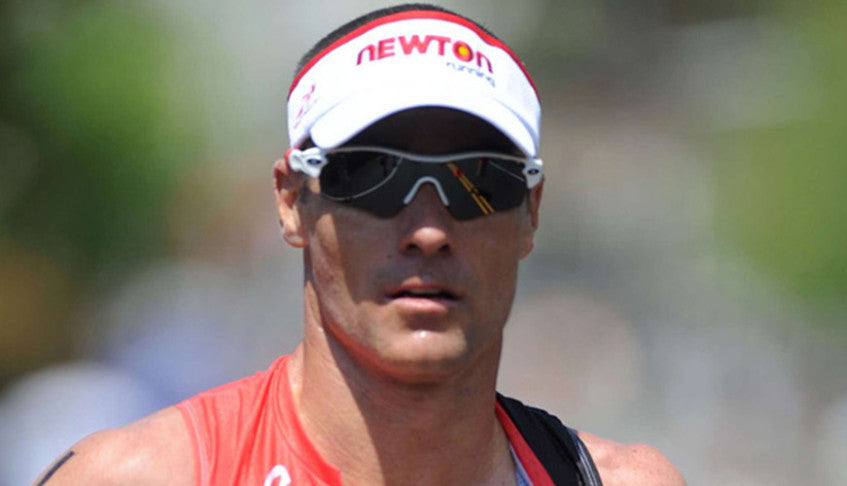 Triathlon Tip #2
at the races
education
fitness
newton running athletes
5 March 2019
Thinking about taking on a full or 70.3 Ironman Race, but don't know how to train? We've compiled expert advice from Newton Running professional athletes to let you in on their training tips. We cover everything from how to eat right while on the road, how to get the most out of tempo runs and how to improve your bike to run transition. Training shouldn't feel like a chore, so get the most out of your training and have fun!
Tempo Runs
By:  Craig "Crowie" Alexander; Professional Triathlete
A lot of athletes fear the run in a 70.3 or Ironman race and train to just get through it.  Training at tempo can greatly impact both speed and endurance on race day by helping the body make mitochondrial adaptations to be more efficient at any pace.  The goal for any distance runner should be the ability to burn fat as a fuel at the fastest pace possible.  In most physiological research, this is simply called the cross over point which usually falls just sub-lactate threshold for most athletes.  Knowing your cross over point and training to get your pace faster at cross over will help increase efficiency even at slower paces as you will be able to do more work using stored calories on the body vs. fighting a losing battle to replace lost carbohydrates.
There are two ways to bump up your cross over point via training.  The first is to run you slow runs slow.  Long runs should be done at an easy, aerobic pace to develop fat burning capacity.  The trick with these long slow distance runs is to not fuel with carbohydrates prior to the run and not take any in until after 1 hour and 30 min into the run as this will stimulate fat burning.  The other way to get a faster pace at cross over is to do tempo running.  Good, steady tempo runs are the "money runs" for any triathlete and should be something in the plan on a weekly basis.  These runs should be completed at a pace that is around your stand alone 1/2 marathon pace or just slower than 10km pace.  A few, sample sustained tempo runs are listed below.  Enjoy becoming more efficient by burning more fat as fuel at a faster pace.
Favorite Tempo runs:
20/ 10 Tempo:
15min warm-up jog
20min at tempo pace (10km + 5-10sec per mile)
5min jog
10min at tempo pace
10min cool-down jog
Swing Paced Run:
10min warm up
3 sets of:
3min at marathon race pace
3min at 1/2 marathon race pace
2 min at a steady jog
8min at tempo pace