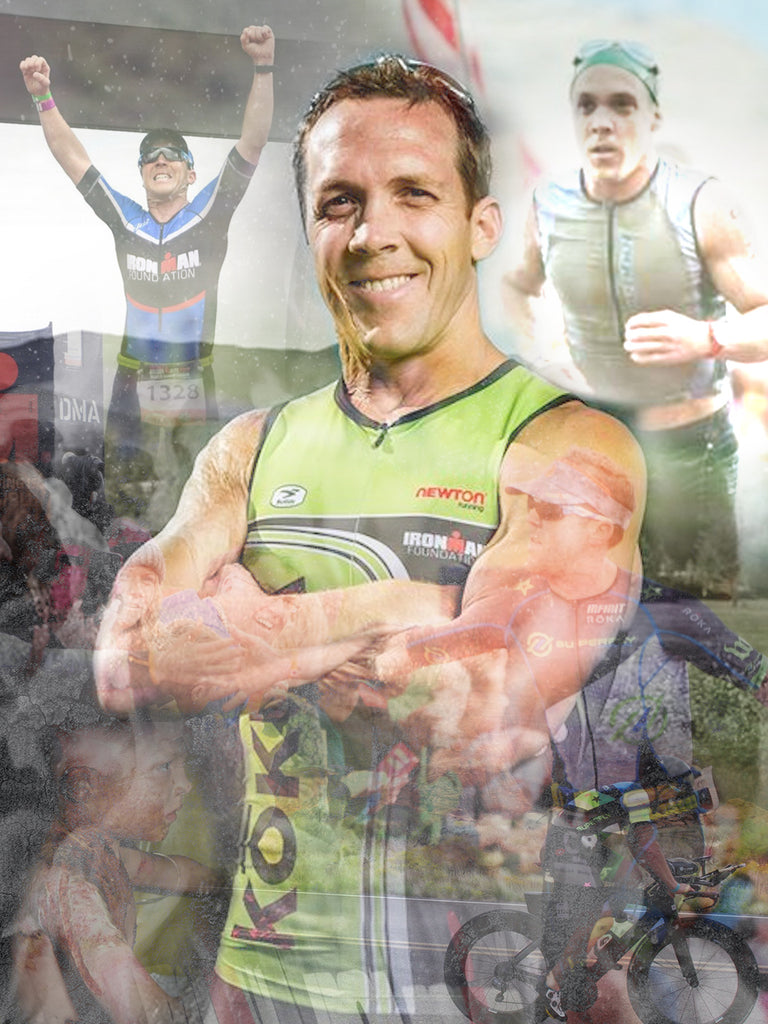 Shay Eskew, Embarking on the Adventure of a Lifetime
at the races
behind the scenes
education
newton running athletes
overcoming injury
8 February 2023
7 Marathons. 7 Sky Dives. 7 Swims. On 7 Continents. In 7 Days.
Let that sink in....
Newton Ambassador Shay Eskew is taking on this challenge starting next week. 
Shay is an All American / All World ranked triathlete, former black bear researcher, burn survivor with scars over 65% of his body and Best Selling Author. At the age of 8, Shay was set afire by a neighbor's child and credited with saving the life of his 7-year-old friend.
Below is the adventure, and Shay's motivation behind it, described in his own words:
Have you ever committed to something only to later ask yourself "what the heck did I just sign up for?" Well, I have found myself asking that question many times, none more than right now. In a week we officially kick off our 7X Human Performance Project (@7x.project). We will attempt a skydive, a marathon, and a swim on 7 continents in 7 days. This has never been attempted before. The logistics are mind blowing, but my role is simple… just run and bring loads of positivity!
I'm prepared to do whatever it takes to get us all across the finish line.
How did I become involved in such an amazing test of human performance? First, I believe God puts people in our lives when we need them most… just like when I get connected to
Newton Running
back when I started racing IRONMAN in 2009 (Newton Ambassador ever since). Six months before COVID, I was introduced to an adrenaline-fueled Former Navy SEAL sniper, Ryan "Birdman" Parrott. His nonprofit "Sons of the Flag" provided ongoing care for burn survivors (I was severely burned at 8 and have had 40+ surgeries the last 41 years). Bird's foundation provided the biggest surgery I've had to date back in Jan 2021. Right before the surgery, Birdman called me up and asked if I would be interested in being a run pacer for this crazy 7X project. It was an offer I couldn't refuse. After I hung the phone up and started telling
my wife
, I was having trouble believing the words coming out of my mouth.
We have been training 1 year for this event. As part of the project, we have undergone extensive testing… blood panel, nutrition, gut, sleep, fitness, and stress. As part of the manual we're creating, we all agreed to the supplementation and training protocols overseen by US Navy performance dietician Chelsea Burkart. Currently, I am taking 14 supplements/vitamins daily. To say it's overwhelming is an understatement but I keep reminding myself of the mission. I'll do my best over the next few weeks to provide daily updates on the training, mental preparation and what I'm doing to embrace all that we're about to endure.