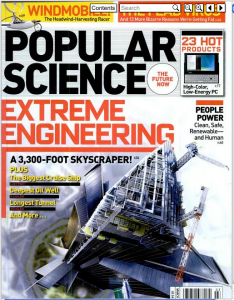 The (Popular) Science of Newton
media coverage
natural running
overcoming injury
running form
running science
6 March 2009
Although he doesn't actually test Newton shoes, Adam Weiner from Popular Science offers an interesting take on the science of Newton Running technology in this article, Will Barefoot Running Cure What Ails Us? I love his intro:
"First of all, let's set the record straight. Man is a natural long distance runner. Despite impressions to the contrary foisted on us daily from our predominantly sedentary and 'well-fed' modern lifestyle, it is interesting to note that for long enough distances a well-trained human can outrun just about any other creature on the planet."
Weiner then further evaluates:
"In fact, consider the following: Man evolved to run barefoot, and shoes arrived on the scene only in the last few tens of thousands of years or so. Try running barefoot some time (preferably on a softer surface like grass) and pay attention to your foot strikes. You might find that it's almost impossible to land heel first. Your command central (your brain) just won't let you do it. Too much jarring. Your bare heel isn't designed to handle that pounding. The evidence supports that landing nearer the middle to front of the foot is the most efficient way to go."
Check out the full Popular Science story here.  We're going to try and get Mr. Weiner in some Newtons so he can actually try them for himself.