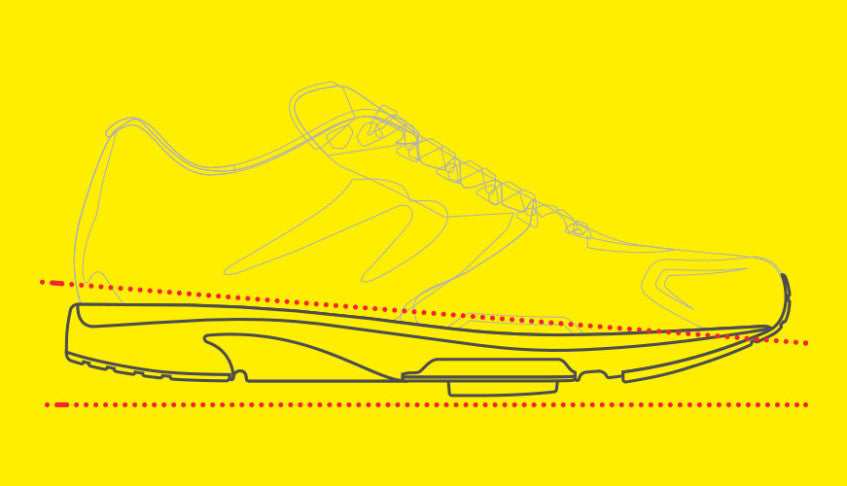 Do Running Shoes Cause Injury? Our Response
natural running
overcoming injury
running form
running science
shoe design
12 January 2010
Newton Running shoes are minimalist in that they have a heel-to-drop between 1 and 6%, depending on the model.
There's a great discussion going on over at RunnersWorld.com about a new study that links running shoes to injuries here. Here are a few thoughts that our Director of Education, Ian Adamson, would like to add to the dialogue:
There are several on-going, multi-year studies at Harvard, MIT and the University of Newcastle (AUS) that are looking at injury related to footwear. Harvard department of Anthropology is about to publish a study that dissects unshod human running gait and injury (or lack thereof.)
If the only injury from running shoes is Achilles tendinitis, is the implication that the other "running related injuries" such as neuromas, plantar fascitis, blisters, bunions and joint problems would be present in if people didn't run?
How Shoe Geometry Affects Running Gait
I'm on the front line seeing runners who present with all of the above and more, and the vast majority are treatable with appropriate shoes (the closer a shoe reflects the geometry of the foot the better, although protection from man-made and unnatural surfaces is prudent), especially a lower heel/ramp angle combined with proper form coaching.
There is no doubt in my experience (running competitively since 1973, 12 years as a professional athlete, 10 years in the shoe industry, 10 years as a bio-mechanical engineer) that lifted heels in running shoes introduce an unnatural geometry that interferes with our natural (and injury protective) gait.
Ramp Angle Comparison in Minimalist Shoes
It would take a lot to convince me that strapping 1/2 to 1″ foam to your heel doesn't alter your stride. If you cut virtually any running shoe lengthwise you can see the drop from heel to the ball of the foot. The Nike Shox as noted above is one of the worst offenders. It used to be that 24 mm heel height (1 inch) and 12 mm (1/2″) forefoot was standard, but those numbers have changed dramatically in the last few years. Some popular running shoes are up to 35 mm in the heel.

The old standard drop (24-12) gives an 8% grade in a Men's US size 9 shoe, but most are now far in excess of that, up to 15% in some cases. An 8% road grade (rise/ run as a %) is where most states give truckers a warning. Racing flats can be better in terms of being more level, but virtually none are actually level. The best on the market are:
It is interesting to note that some perceived "flat" shoes are not: Nike Free 5.0 (10 mm/6.7%), Nike Zoom Streak XC (11 mm/7.3 %), Nike Luna Racer (12 mm/8.0%), Brooks T6 (13 mm/8.7%). On the other end of the spectrum, the Brooks Beast has a 16 mm drop and 10.7% grade.
My personal experience: ran track and cross country barefoot and injury free through high school. Ran in Dunlop Volley tennis shoes through college (no heel lift http://www.volleys.com.au/flash/index.html), injury free. Was given a "modern" running shoe with a heel lift by a sponsor in 1989 and sustained my first running related injuries. Started back with level shoes again in 2007 (Newton) and viola, injuries gone.
–Ian Adamson